From Sept. 6th to Sept. 8th, 2022, Intersolar Mexico 2022 came to a successful conclusion in Mexico City, Mexico. Osda, a brand of Ningbo Osda Solar Co., Ltd., presented the latest N-type TOPCon high-efficiency photovoltaic modules, energy storage inverters, household off-grid systems and overall solutions, which attracted many customers to visit and communicate.
The most inquired on-site is Osda's 550W (ODA550-36V-MH) photovoltaic module, which occupies the mainstream panel type in the Mexican market. The products use a new circuit design to achieve lower internal current and internal resistance loss, significantly reduce hot spot temperature, reduce power loss, increase module power generation andreduce the cost per kilowatt hour. The anti-PID performance has passed the TUV North German industry standard and the products can be compatible with Energy storage, inverter, water pump and other products, perfectly adapted to bring convenience to the life of local residents to the greatest extent.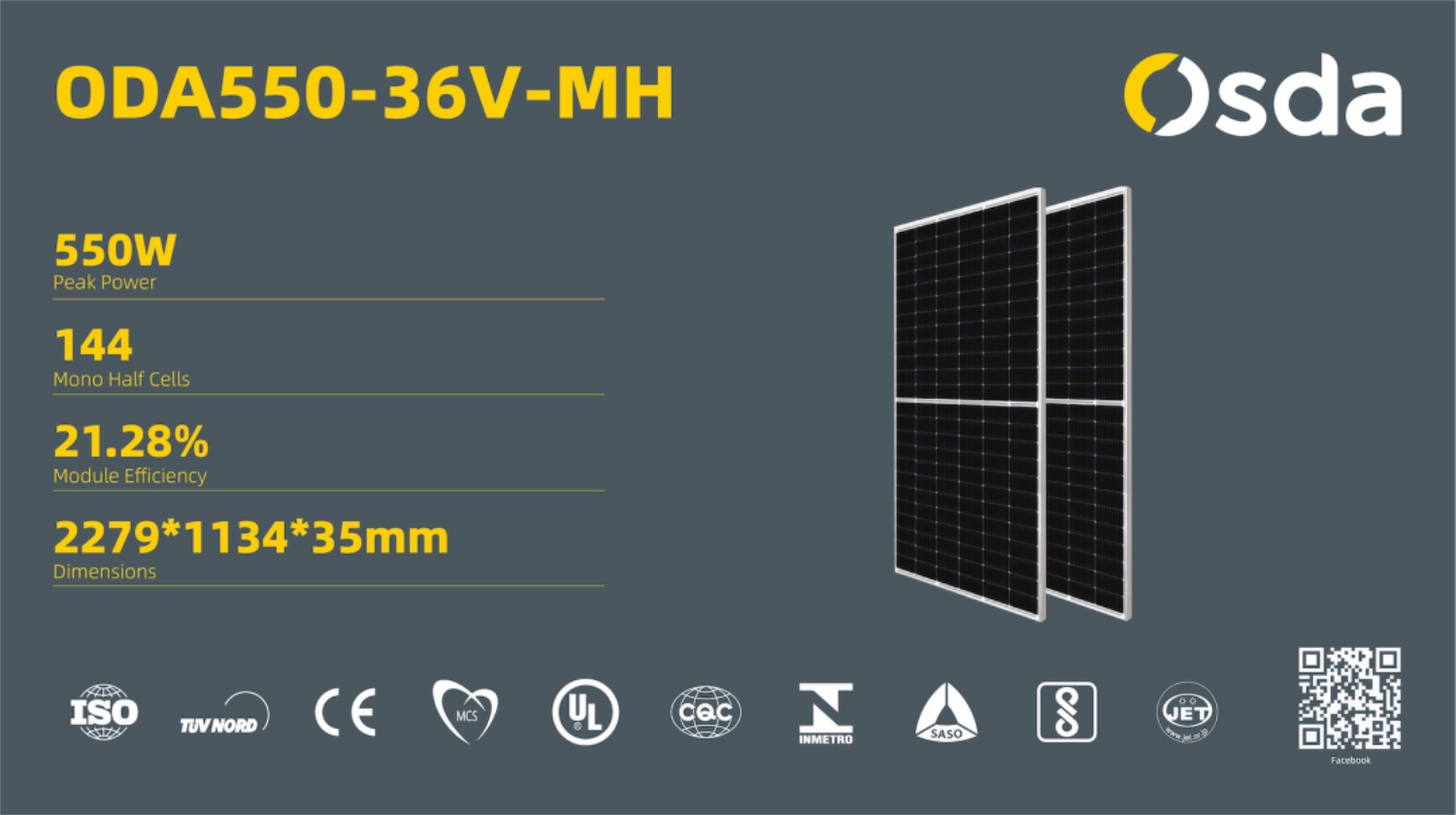 Osda's large-size 660W (ODA660-33V-MH) modules also received a lot of attention on the spot. The product uses 210mm large silicon wafer technology and half-cut module technology, multi-busbar (MBB) technology to effectively improve optical utilization, innovative non-destructive cutting technology to reduce the risk of cracking, and passed the front 5400Pa and back 2400Pa mechanical load tests. While compatible with mainstream system design, it can effectively reduce the system BOS cost, achieve lower cost per kilowatt hour and improve project profitability.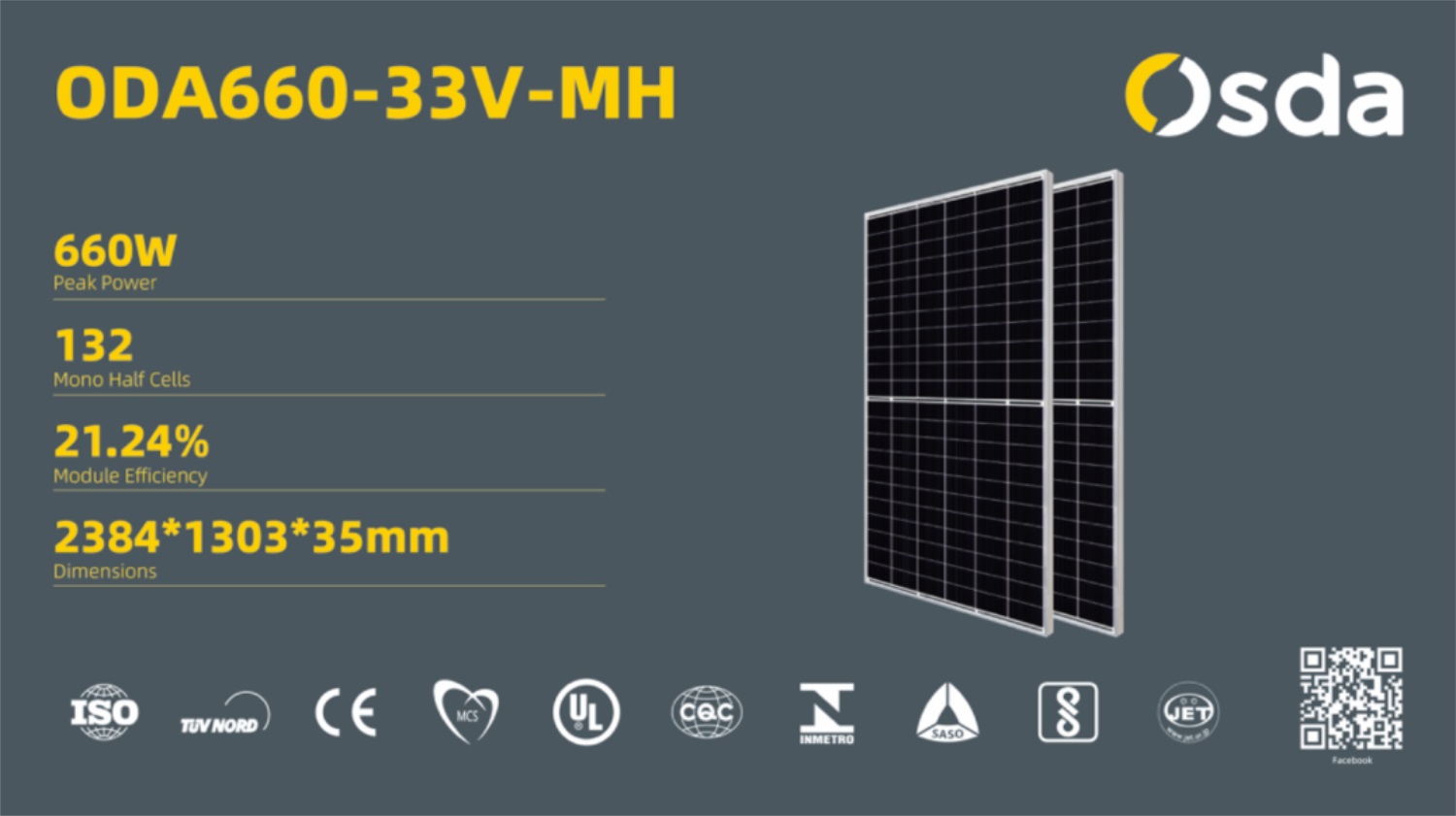 In 2022, the first N-type TOPCon high-efficiency photovoltaic module of the first phase of the Osda 10GW module project was successfully rolled off the production line, and the highest conversion efficiency of the module has reached 24.5%. As the current mainstream technology development trend of photovoltaic modules, the higher conversion efficiency, bifacial ratio and low attenuation of N-type TOPCon modules bring about the increase in full-cycle power generation, which can create higher investment returns for customers. It will create broader development possibilities for the future of green energy in Mexico and Latin.America.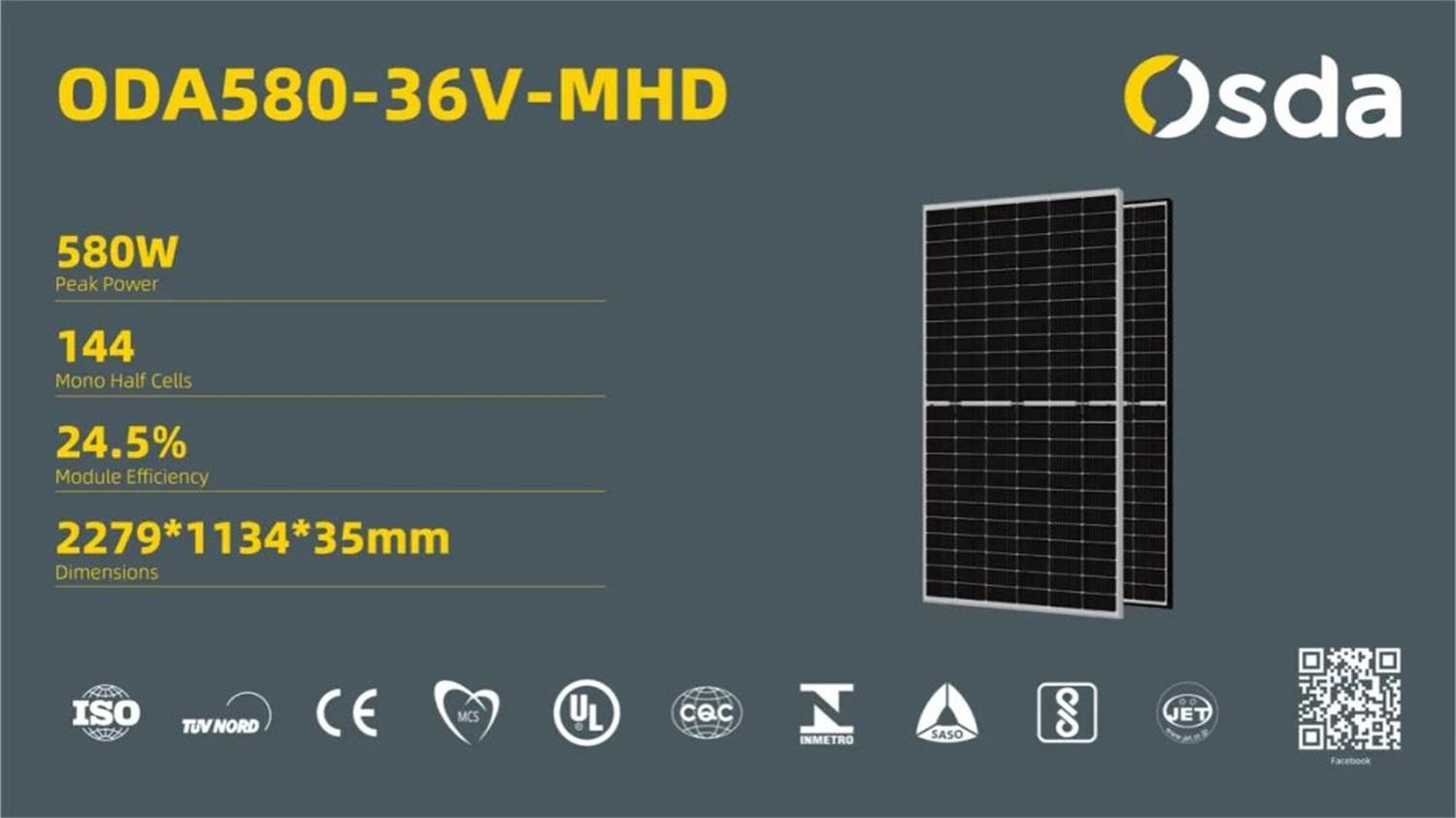 Since its debut in Mexico in 2019, Intersolar has become one of the largest and most influential industry events in Mexico and even in Latin America. There are over 450 exhibitors and exhibiting brands at this exhibition, with over 13,000 visitors, bringing together global industry experts to discuss the future trends and development space of the photovoltaic industry. The Osda booth was very popular, and there was an endless stream of consulting customers and visiting media.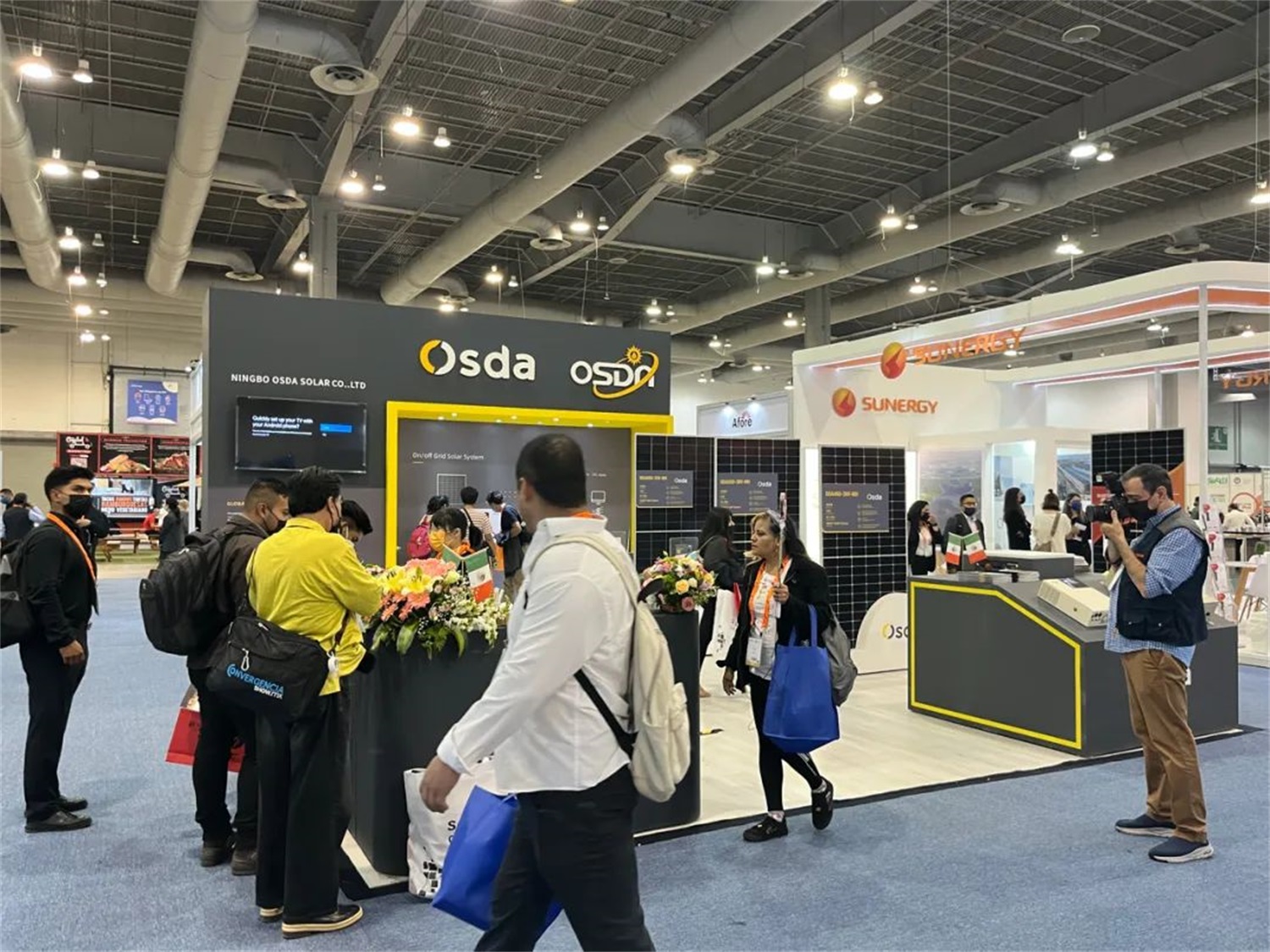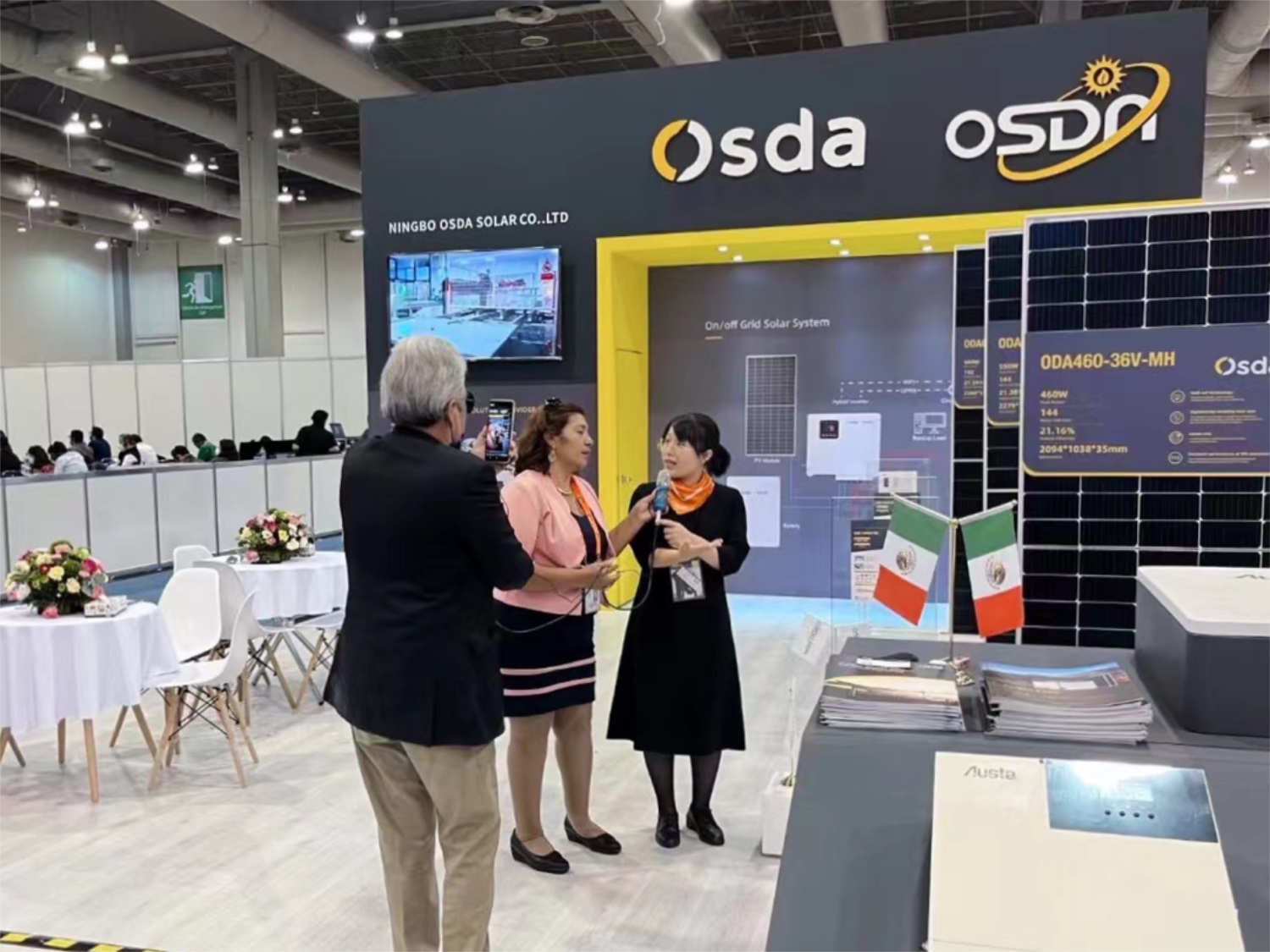 Rosa, the American market representative of Osda International Business Department, said in an interview with local media that Latin America has always been one of Osda's main deep-cultivation markets. The N-type TOPCon technology unveiled this time not only brings cutting-edge technology to Mexico, but also shows the existing production capacity and development trend of Osda. In the future, Osda will continue to pay attention to the Mexican market, continuously increase the development and cooperation in the Mexican market, and grow together with customers.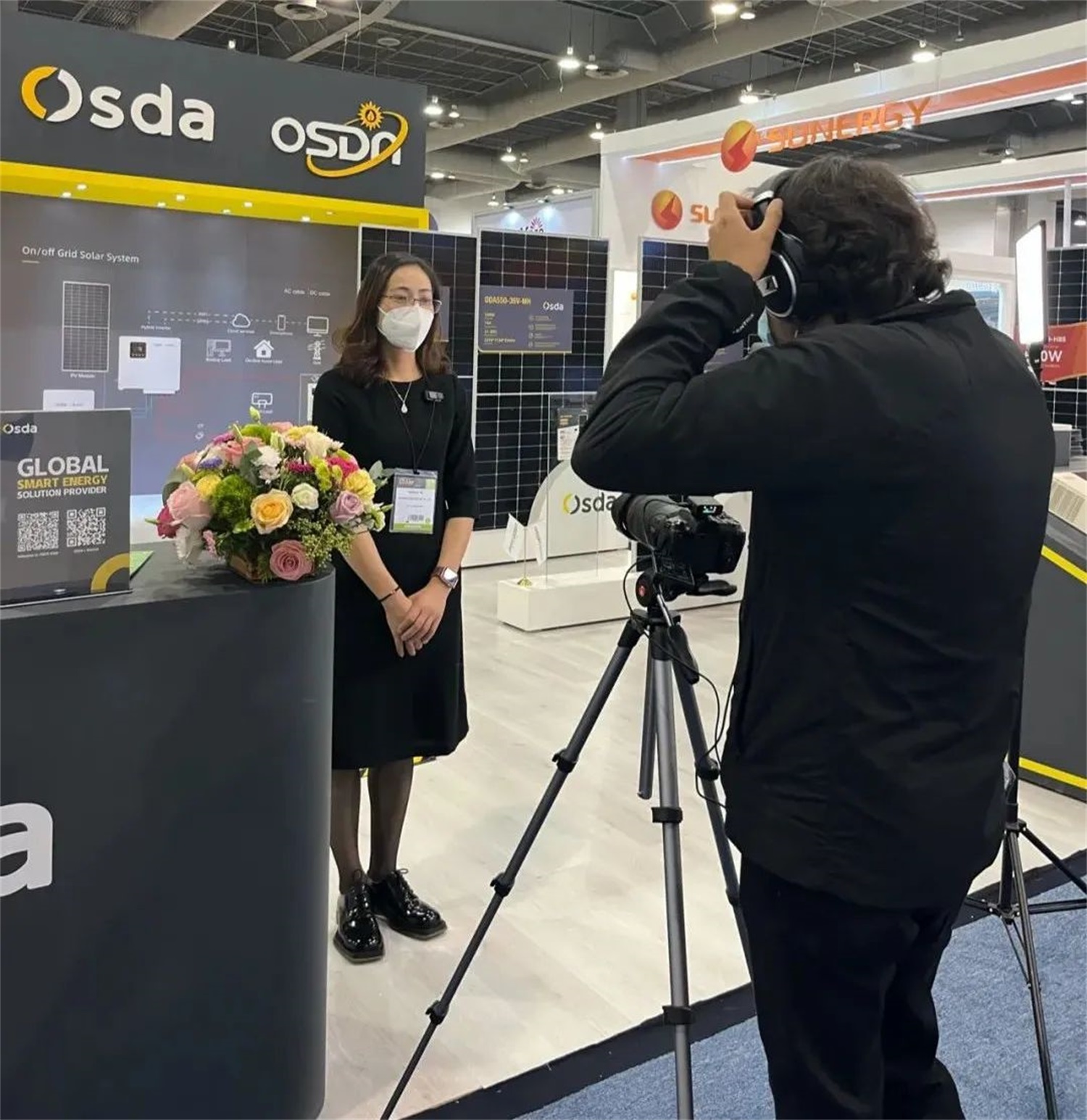 With a total land area of 1,964,400 square kilometers, Mexico is the second largest economy in Latin America and one of the countries with the greatest potential for photovoltaic power generation in the world.The average annual radiation in Mexico is 5.5kWh/㎡/d. The unique natural conditions make energy radiation a potentially infinite energy source in Mexico.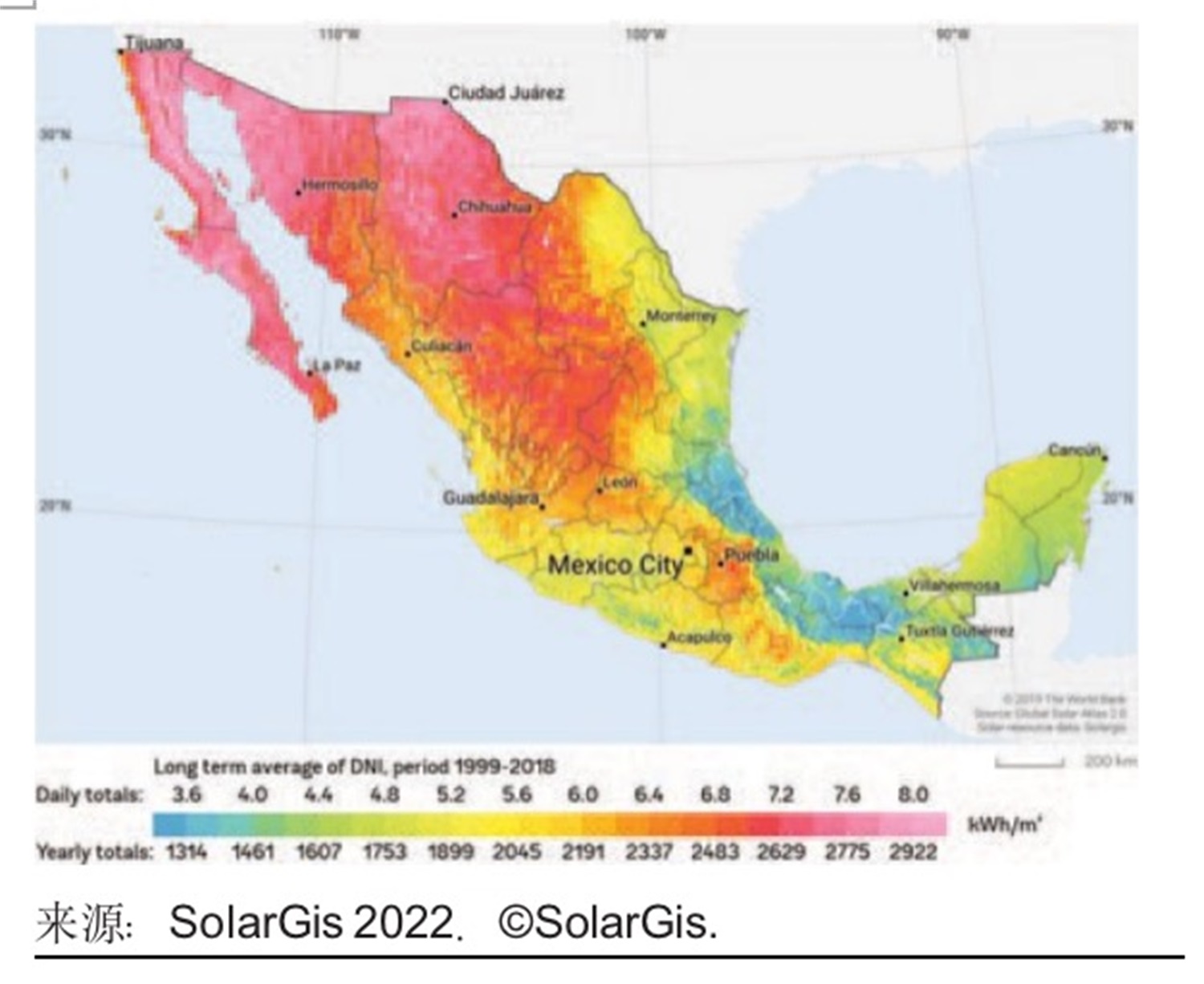 According to 2022 Solar Power Europe data, in 2021, the newly installed photovoltaic power generation capacity in Latin America is 9.6GW, an increase of 44%. Meanwhile, after setting a new record for annual PV installations in 2021, the capacity deployed this year will total 14.6GW, up 52% year-on-year. In the exponential growth of the Latin American photovoltaic market, Mexico has played a major leading role, and is expected to add 4.3GW of installed capacity by 2026.
Since Osda first entered the Mexican market in 2019, it has accumulated a considerable customer base and established a reputation for high-quality products. At present, Osda has four production bases in China. Among them, the total planned production capacity of the newly built Linyi production base in Shandong this year has reached 10GW. Facing the broad prospects of the Mexican market, Osda will continue to accumulate its own brand influence through cultivating strategic focus and strong product strength, and give full play to its own advantages in distributed, industrial and commercial projects, and jointly create a low-carbon future for Mexico.
The journey of chasing the light keeps walking. Osda Solar is committed to becoming the global leading provider of smart energy solutions. At present, its brand Osda has established overseas branches in more than 10 countries and regions, including the Netherlands, Germany, the United States, India, Bangladesh, Myanmar, and Pakistan. The business covers nearly 100 countries and regions around the world. In the future, Osda Solar will continue to uphold the original mission of "let thousands of households share green energy", strengthen the belief, and move forward.