Guangdong Ming Tengda Packaging Color Printing Technology Co., Ltd. (hereinafter referred to as "Ming Tengda"), located at No. 2 Wanji North Street, Wanji Industrial Zone, Outing Street, Longhu District, Shantou City, Guangdong Province, was established in 2016 as a comprehensive printing unit, specializing in production All kinds of high-grade hardcover decorative packaging prints. The company has advanced production equipment, complete production lines, and a complete computer design and production system. In line with the business philosophy of "high quality and keeping credibility", the company strives for excellence in product quality and manages in strict accordance with ISO quality standards. It is an advanced private enterprise with a wide reputation in the industry.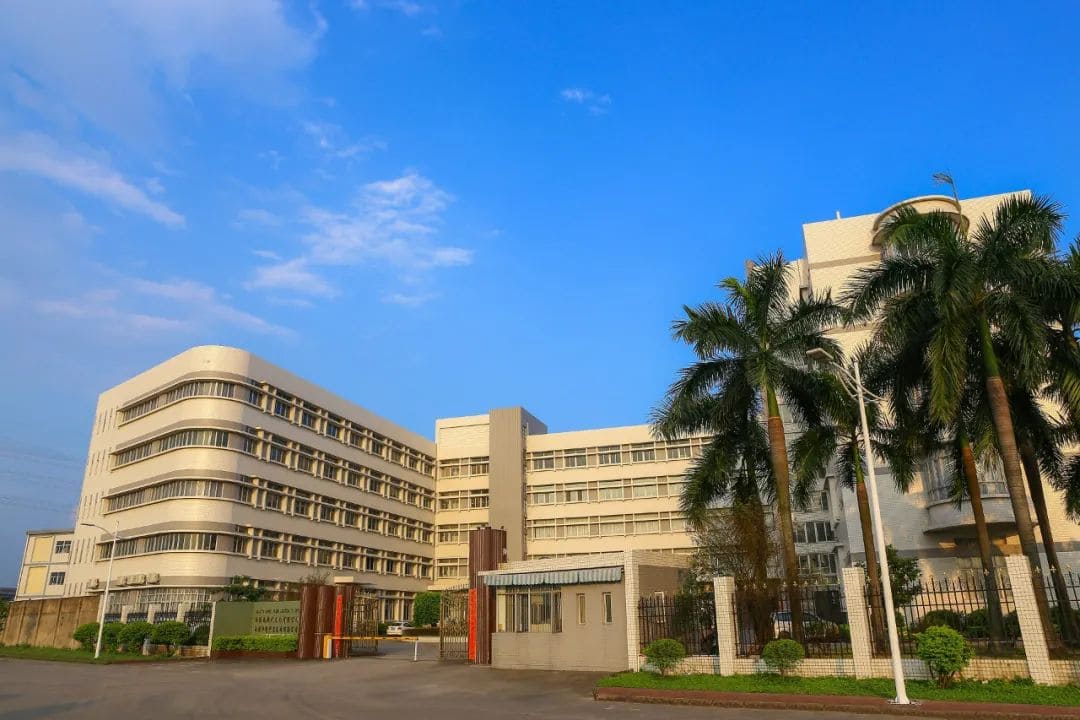 The project has an installed capacity of 405.9KWp. The project all uses Osda N-type TOPCon 580-watt high-efficiency photovoltaic modules. It will operate for 25 years. The total power generation is expected to reach approximately 11.33 million kilowatt-hours, reducing the company's standard coal emissions by approximately 3,716 tons and carbon emissions. The dust emissions are about 3,082 tons, carbon dioxide emissions are about 11,295 tons, sulfur dioxide is about 340 tons, and nitrogen oxides are about 170 tons. At the same time, the power station will also bring an average annual income of about 377,700 yuan to the enterprise (income from electricity fee savings + income from on-grid electricity fees). The current project has been completed and is expected to be officially connected to the grid this week!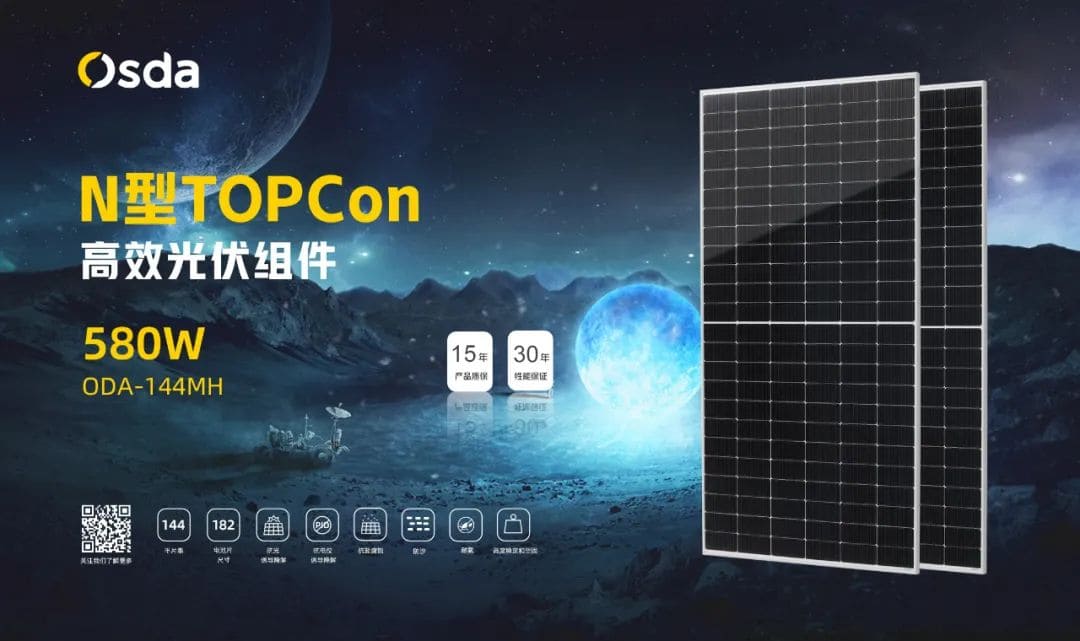 Osda always puts customers at the center, pursues optimal quality, conducts comprehensive and meticulous quality management, and achieves delivery requirements of guaranteed quality and quantity on schedule. As a mature and reliable comprehensive printing company, Mingtengda always regards quality excellence as its eternal theme. Both parties adhere to the common pursuit of quality, and after many communications and on-site inspections, the project was successfully implemented.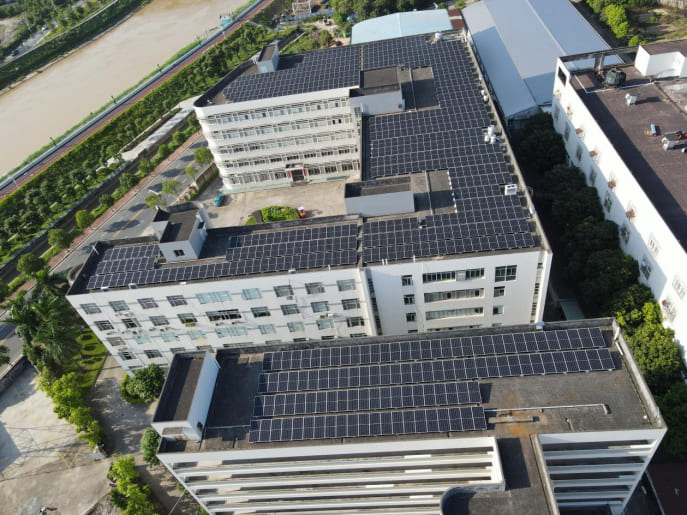 Osda's N-type TOPCon 580-watt high-efficiency photovoltaic modules have a maximum conversion efficiency of up to 22.54% and can be flexibly adapted to various application scenarios. We use high-quality materials and cutting-edge manufacturing processes to produce each component, and adhere to strict quality audit and testing processes to ensure the long-term stability of the components. Choosing Osda means choosing the high-efficiency power generation of the power station. With the professional team of Osda Optoelectronics Zero Carbon Division, each customer's power station will receive full-process, all-round, first-class operation and maintenance services and support.
This project not only helps Mingtengda reduce energy expenses, enhance energy stability, and reduce carbon emissions. At the same time, it also opens up new value-added opportunities and is an ideal choice that combines economy, environmental protection and sustainability.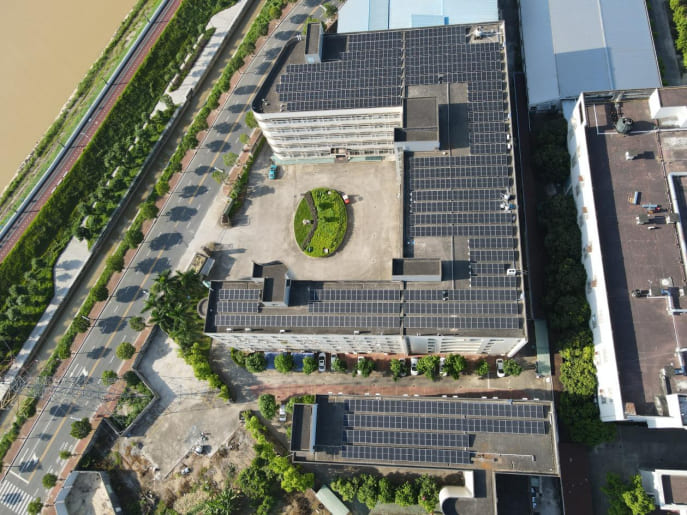 Osda, a global provider of smart energy solutions. The products have passed many international certifications such as TÜV, MCS, CEC, IEC, ISO, CE, CQC and so on. We are committed to providing customers with overall solutions and one-stop services from consultation, survey, design, construction, financing to smart operation and maintenance. After all four domestic bases are put into operation, Osda will have an annual production capacity of 28GW of N-type TOPCon modules.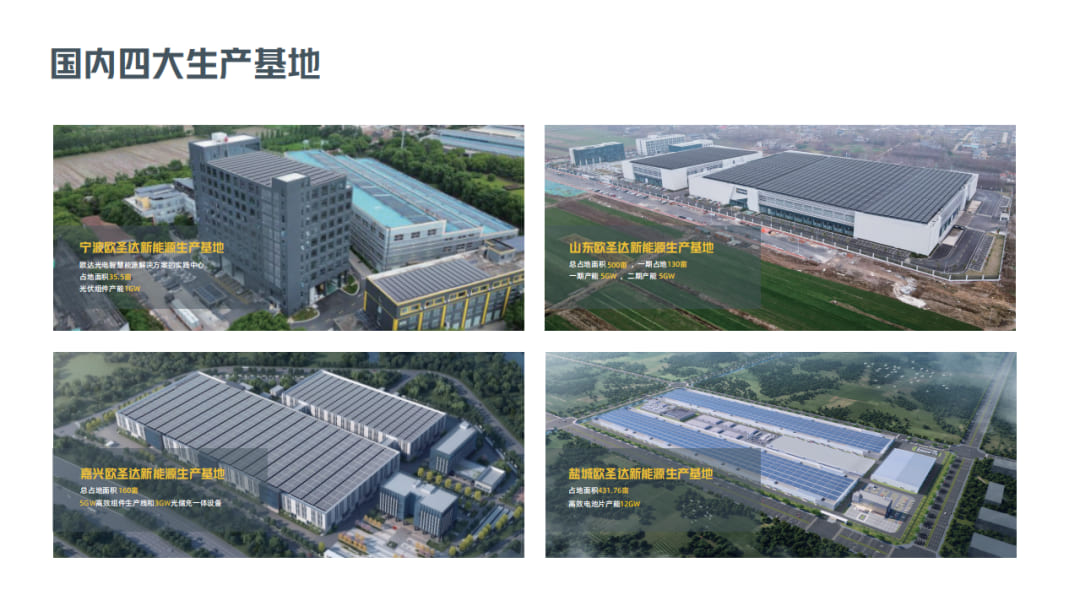 Up to now, Osda has established overseas offices in more than 10 countries and regions including the Netherlands, Germany, the United States, India, Bangladesh, Uzbekistan, and Pakistan, and its business covers nearly 100 countries and regions around the world. In the future, the company will continue to be committed to creating sustained value for global customers through win-win cooperation and resource integration, and accelerating the transformation and upgrading of global green energy.