From October 15th to 19th, the 134th Canton Fair Phase I was grandly held at the Pazhou Exhibition Center in Guangzhou. The "China's No.1 Fair" was upgraded again this time, expanding its exhibition area by 50,000 square meters from the previous one, making a total of 1.55 million square meters across three phases. The number of exhibition zones increased to 55, and for the first time, over 4,900 companies participated. As an important channel for China's foreign trade and a significant window for opening up, this edition saw pre-registrations from buyers from 215 countries and regions, marking a 23.5% growth compared to the 133rd session. The 134th Canton Fair once again showcased the vitality and charm of China's foreign trade, providing a vast platform for businesses and injecting new energy into economic development.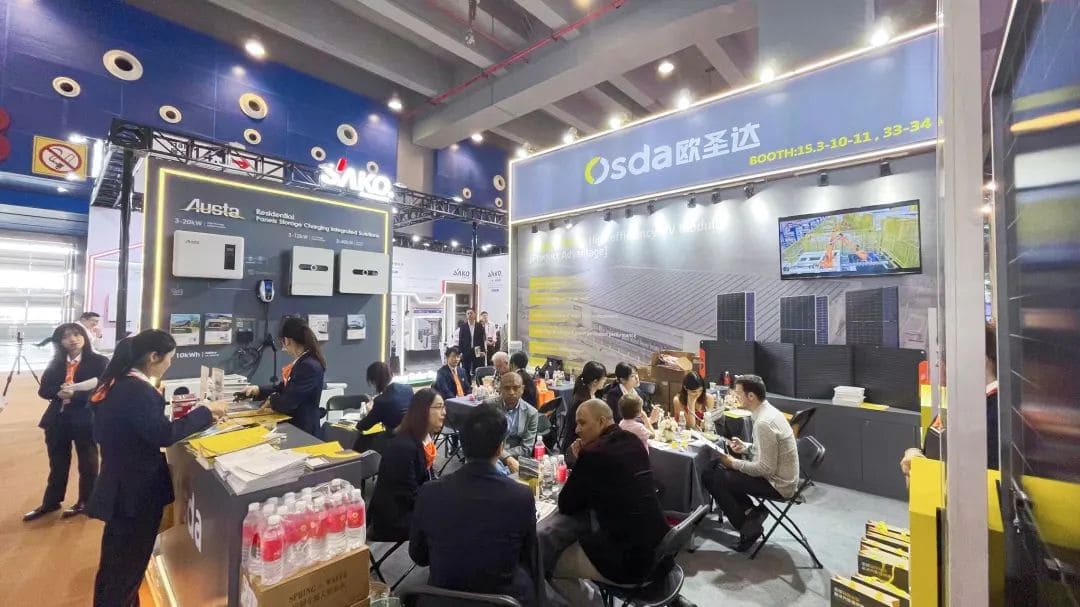 At this fair, Osda presented its N-type TOPCon high-efficiency photovoltaic modules. Austa showcased their new smart energy system solutions, integrated solutions for light storage and charging, as well as a solution for the "balcony economy" micro-inverter system. They are exhibiting these products at booth 15.3H33-34 and 15.3I10-11, fully demonstrating Osda's product strength and innovation.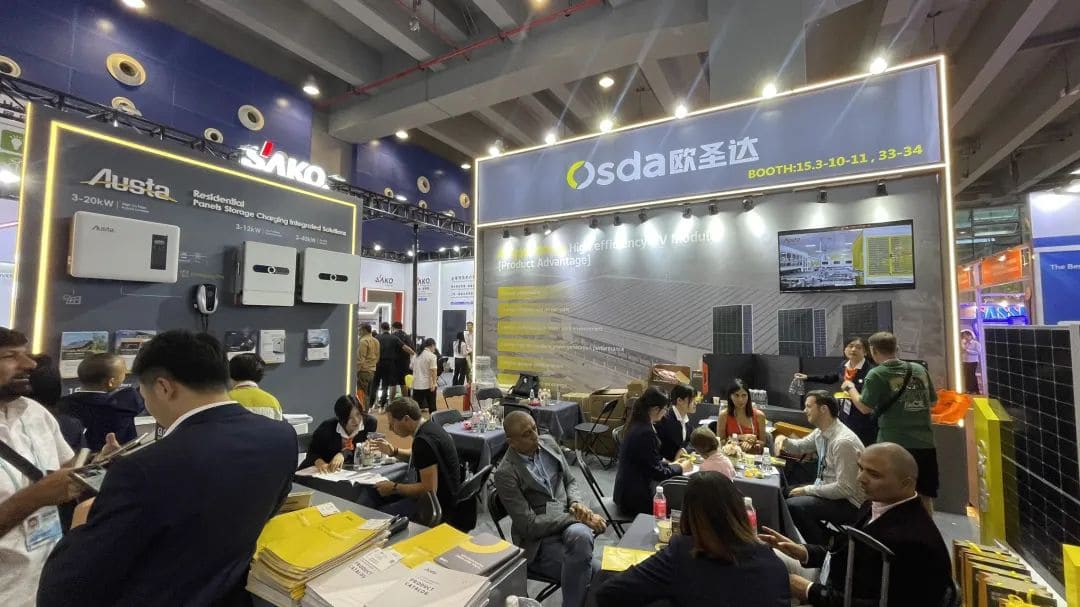 Having been deeply involved in the photovoltaic industry for 15 years, the Osda Group is a national high-tech enterprise that integrates the R&D, production, and sales of solar cells, photovoltaic modules, and energy storage integrated systems. Their new energy products include solar cells, photovoltaic modules, energy storage inverters, integrated energy management systems, and intelligent energy solutions, among others. These products have passed multiple international certifications such as TÜV, MCS, CEC, IEC, ISO, CE, and CQC. They are committed to providing customers with comprehensive solutions and one-stop services.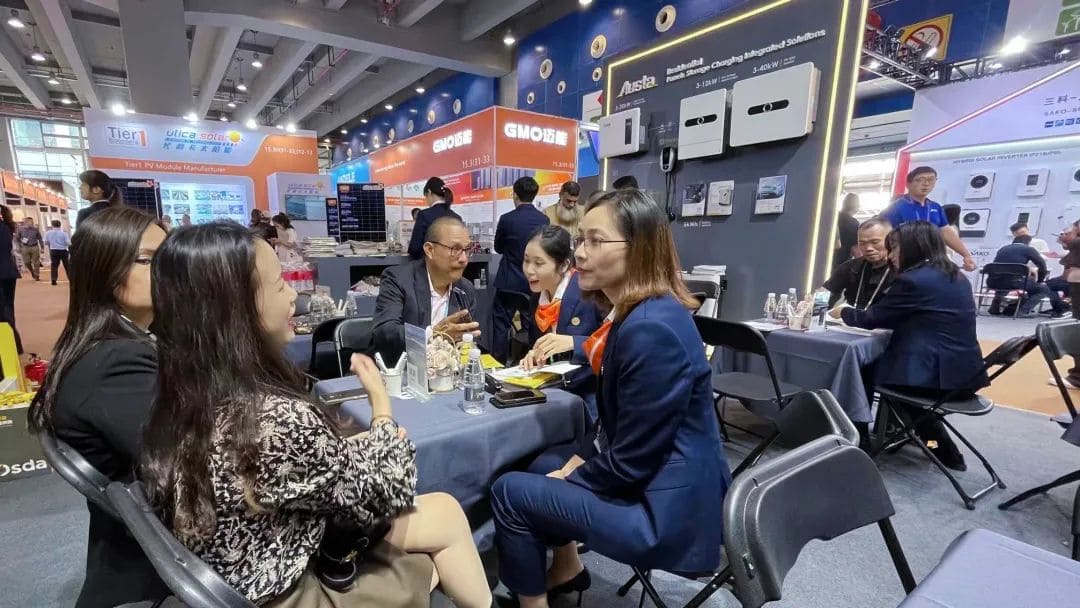 Osda's flagship product, the N-type TOPCon high-efficiency photovoltaic module, was well-received at the fair. As one of the current mainstream technological approaches, the N-type TOPCon surpasses traditional PERC technology in several aspects such as lower attenuation, superior high-temperature power generation performance, higher bifacial benefits, and improved weak light performance. Furthermore, its robust design has passed certifications for wind loads of 2400Pa and snow loads of 5400Pa, ensuring long-term stability and durability. Its flexible design allows it to adapt to various installation scenarios.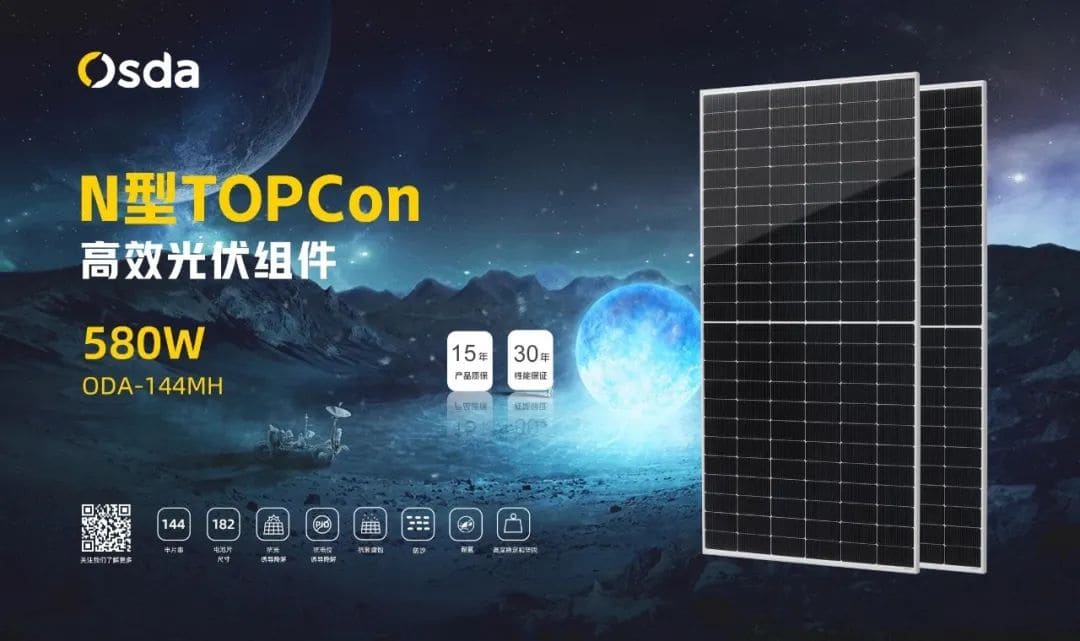 Osda focuses on the N-type TOPCon high-efficiency photovoltaic modules, with four major production bases in Ningbo, Linyi, Jiaxing, and Yancheng. Once fully operational, the annual capacity for N-type TOPCon can reach 28GW.
Austaborn from Osda Group's mission to "let thousands of households share green energy," showcases the group's commitment to green energy. At this Canton Fair, Austa unveiled its new smart energy system solution, which attracted much attention. This solution deeply integrates photovoltaics and energy storage, providing another option for businesses already equipped with photovoltaics to add energy storage.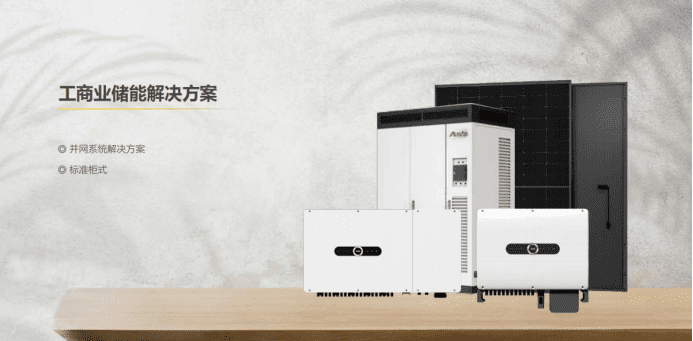 Furthermore, Austa introduced a core solution for household energy needs, aiming to meet the ever-changing energy demands of families. It integrates light, storage, and charging, paired with energy storage batteries and smart charging piles, creating a holistic smart green power lifestyle.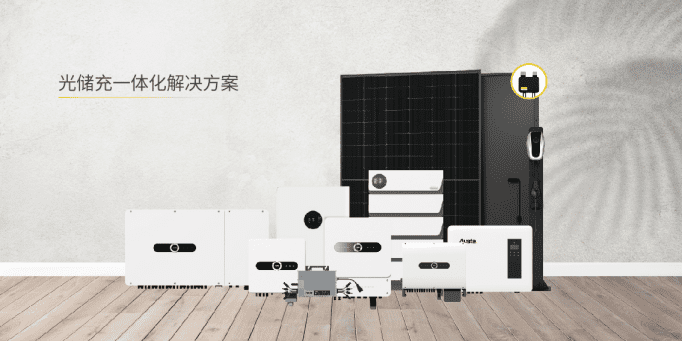 For energy efficiency in homes, Austa launched a dedicated balcony photovoltaic storage solution. This efficient power supply can store excess electricity generated during the day and release it at night, converting it into AC power for household consumption. This "balcony economy" solution is versatile and addresses energy needs for many small and medium-sized homes. The AU800MESL micro-storage system adds a storage battery to the existing micro-inverter product, offering easy transportation, simple installation, and minimal space requirements.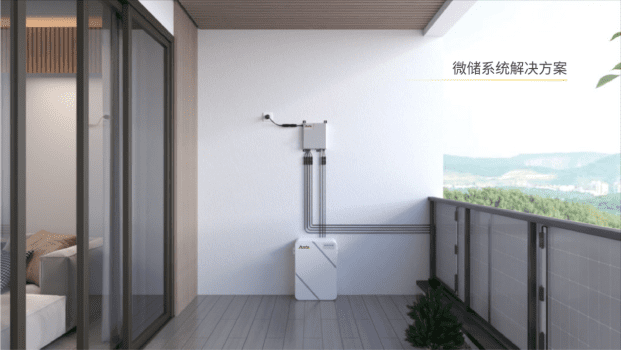 Austa will continue to deepen its market expansion efforts both domestically and internationally, combining product innovation with market demand. Leveraging their industry experience and R&D strength, they aim to provide convenient and optimized energy solutions, creating significant value for the global smart energy process.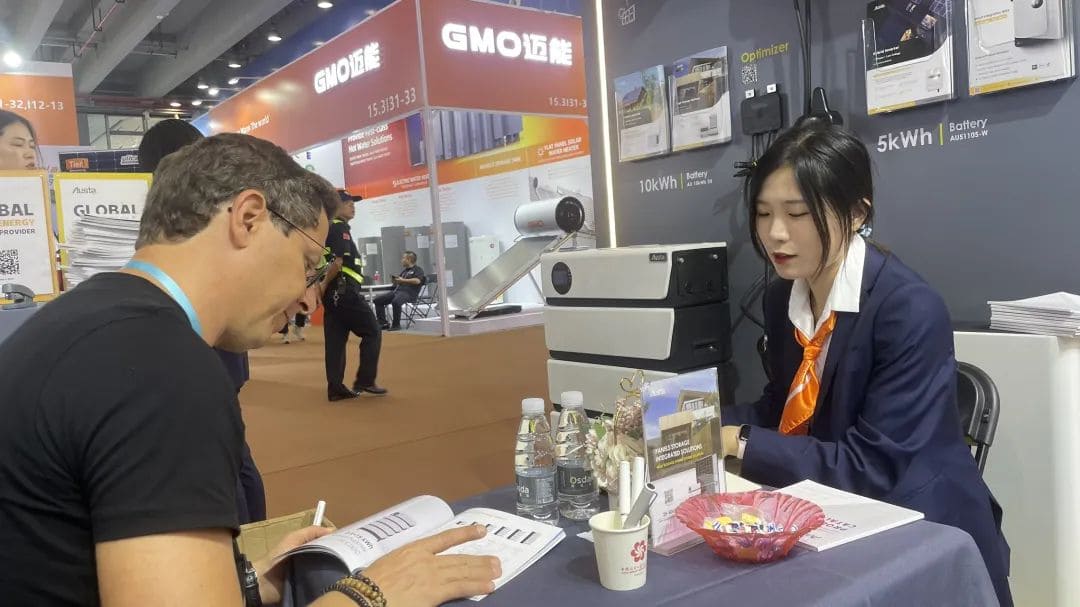 Since its establishment, Osda has set up overseas offices in more than 10 countries and regions, including the Netherlands, Germany, the USA, India, Bangladesh, and Pakistan, with businesses spanning nearly 100 countries and regions. In the future, We will continue our active participation in foreign trade activities, providing smart energy solutions for customers worldwide and contributing to global green energy development.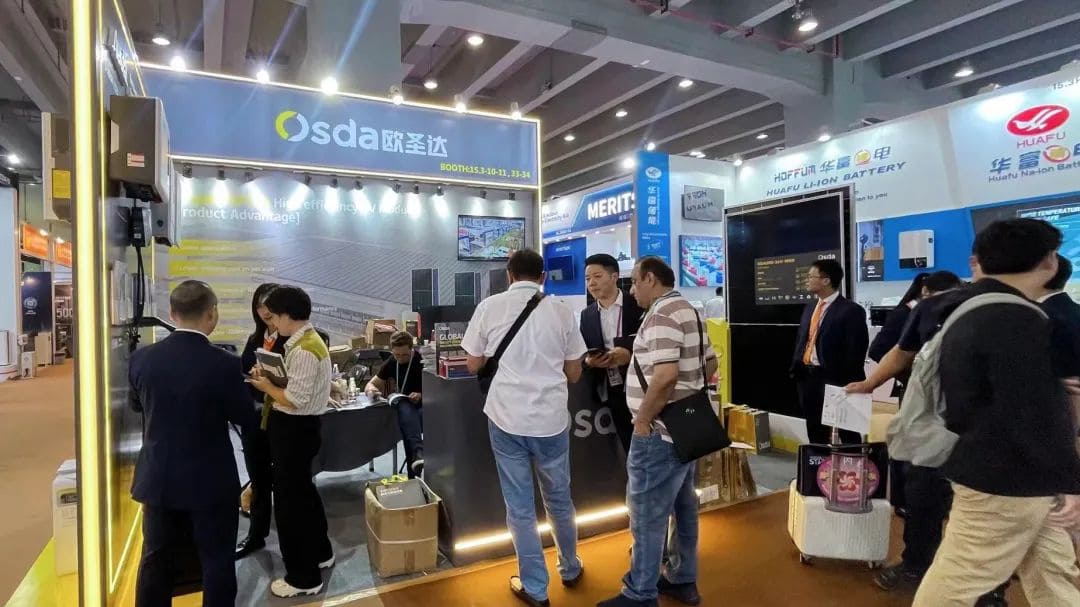 The Osda booth at the Autumn Canton Fair will close on October 19th. We look forward to your visit at booths 15.3H33-34 and 15.3I10-11!