From October 17th to 19th, 2023, the Birmingham National Exhibition Center in the UK grandly hosted the UK Solar and Renewable Energy Exhibition (Solar Storage Live). The exhibition attracted more than 20,000 visitors, with an exhibition area of up to 11,000 square meters, bringing together more than 400 exhibitors and brands, firmly establishing itself as the largest and most authoritative solar and energy storage exhibition in the UK. Currently, the renewable energy industry in the UK is developing rapidly. Solar Storage Live provides an excellent platform for face-to-face exchanges and business discussions in the renewable energy industry.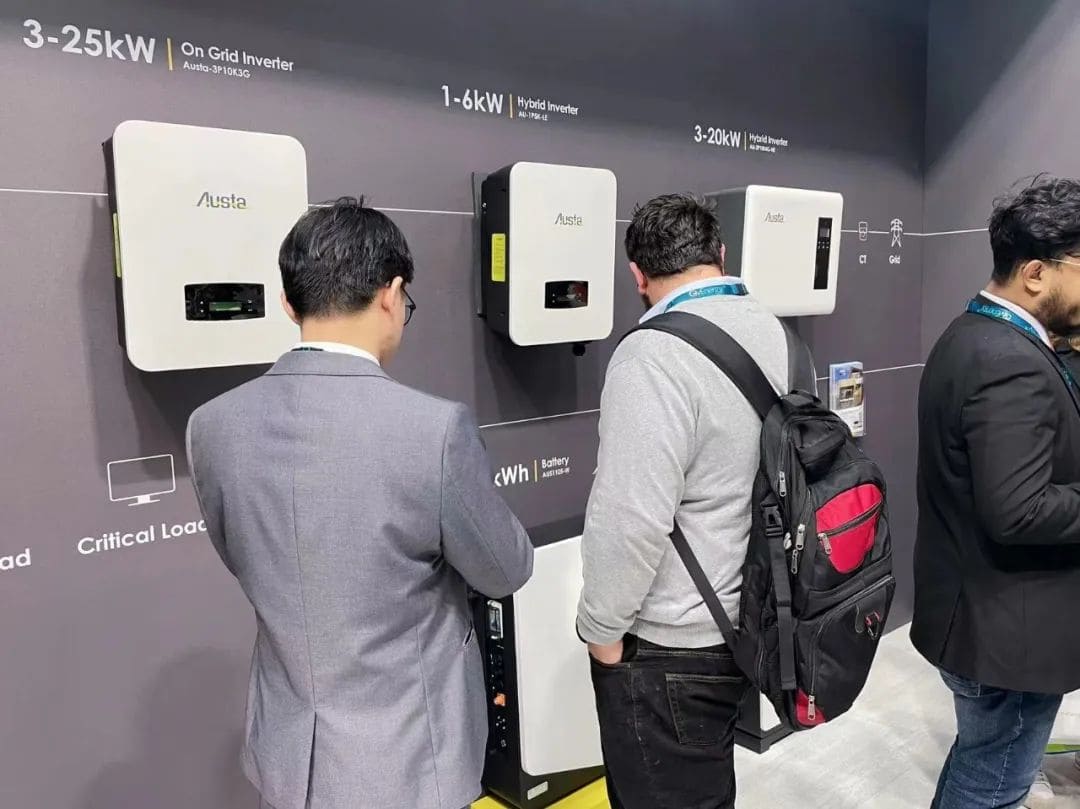 Osda showcased our flagship product, the N-type TOPCon high-efficiency photovoltaic module, at the exhibition. As of February 2023, the mass production conversion rate of the module had exceeded 22.54%. The N-type TOPCon module not only is highly compatible with the PERC production line and has a low entry cost, but it also has many other significant product advantages. For instance, the module can maintain stable and efficient performance even in high-temperature environments and retains high efficiency in low-light conditions such as thick clouds or at sunset. Lower degradation, higher bifacial gains, lower per-watt shipping costs, and lower electricity costs are also notable advantages of the N-type TOPCon module.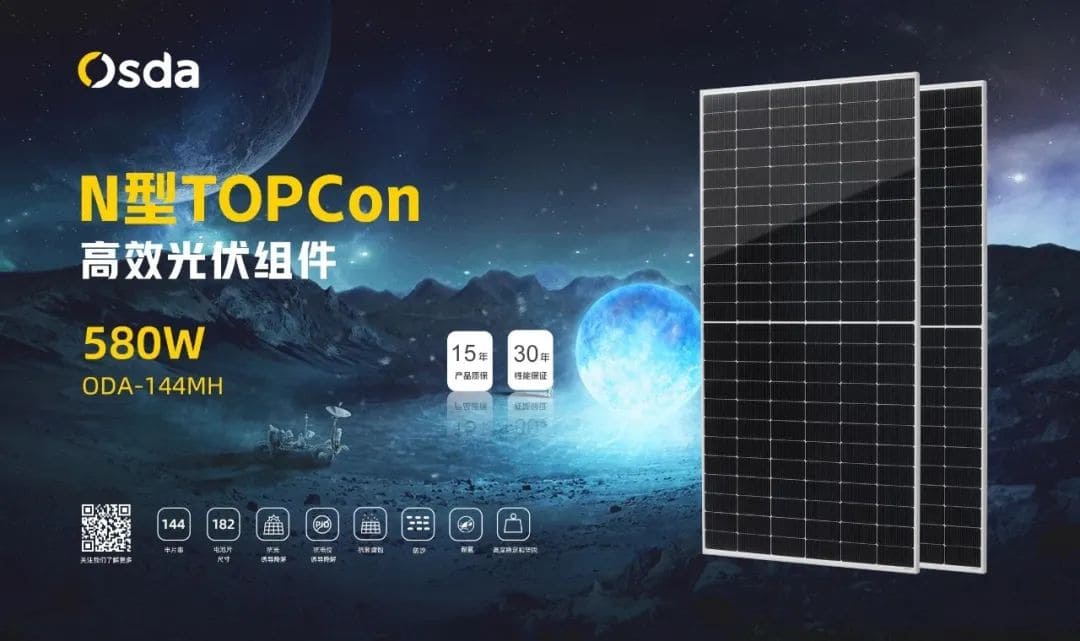 Osda's design team cleverly designed the same model of module with different power outputs, allowing the module to perform optimally in various installation environments, from large-scale power plants to home solar systems. Choosing Osda's N-type TOPCon module not only ensures the stability of the project but also brings considerable investment returns and excess profits for customers.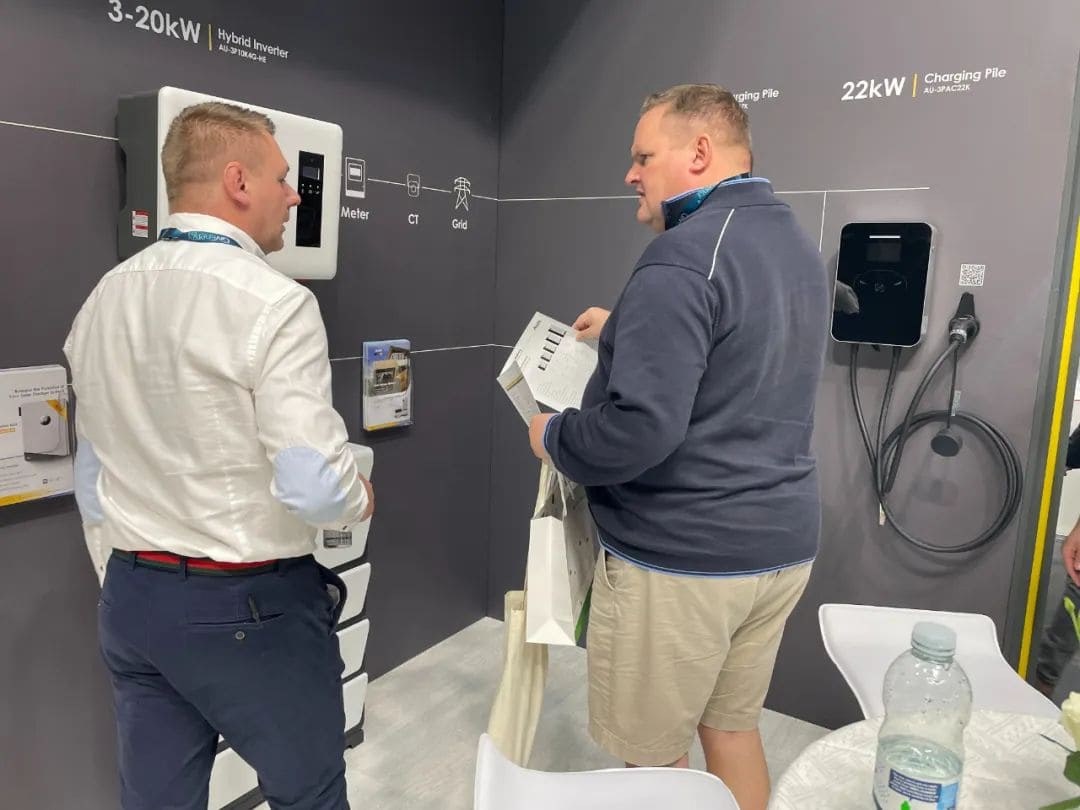 Austa presented its new smart energy system solution — the Commercial Solar Storage System. This system, a combination of photovoltaic modules, photovoltaic inverters, photovoltaic optimizers, and energy storage batteries, achieves a deep integration of solar and storage. It offers another storage option for commercial customers who have already installed photovoltaics. The core solution is an integrated home solar storage solution, designed to meet changing home energy needs. Centered around the photovoltaic storage inverter, it integrates solar, storage, and charging, paired with energy storage batteries and smart charging stations to create an integrated smart green energy lifestyle.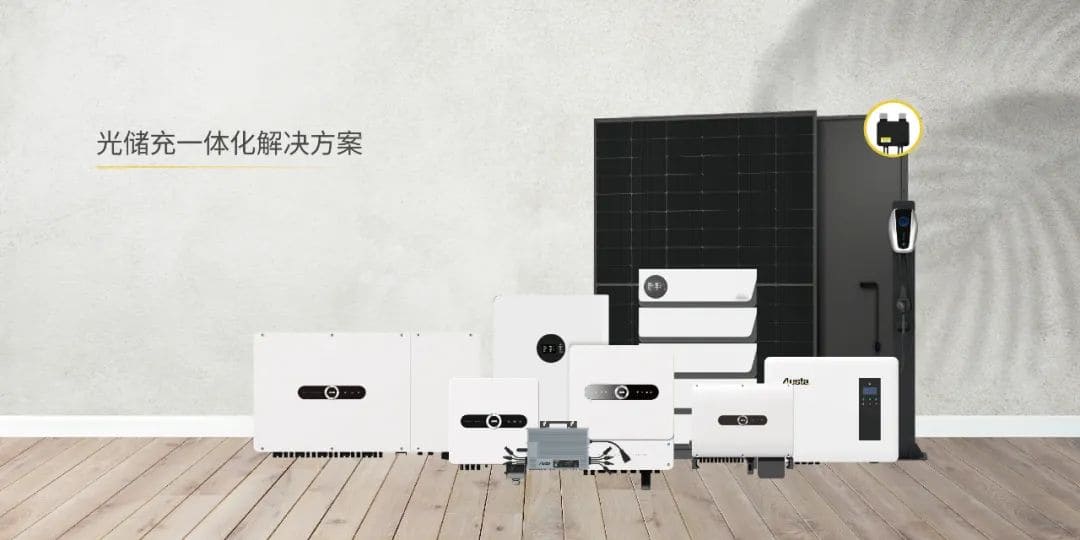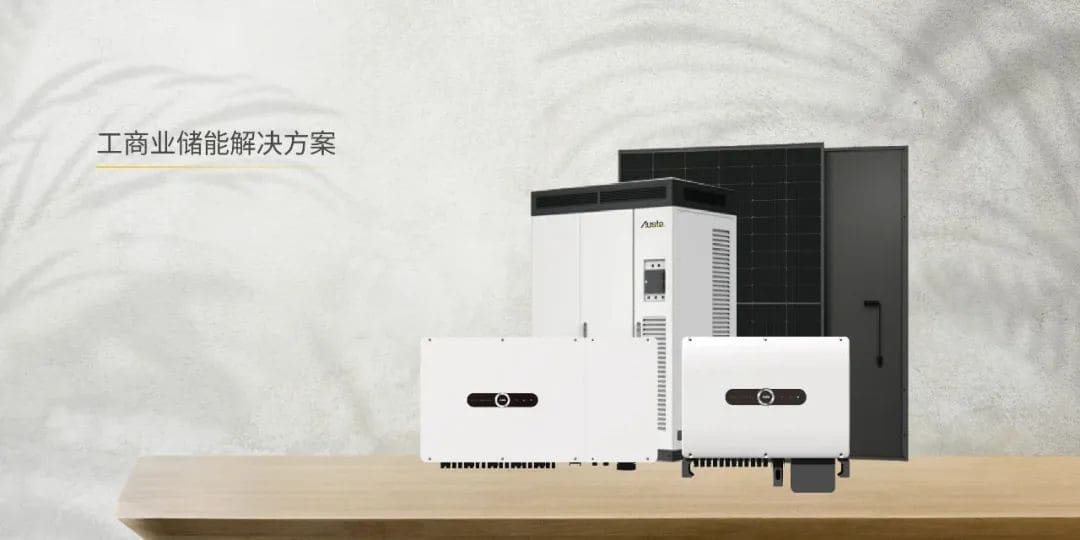 Additionally, the exhibition showcased Austa's "Balcony Economy" micro-inverter integrated solution. This innovative solution for urban residents aims to maximize the use of limited space to generate green energy. This solution provides a unique energy solution for urban residents and promotes the spread of solar technology in urban environments.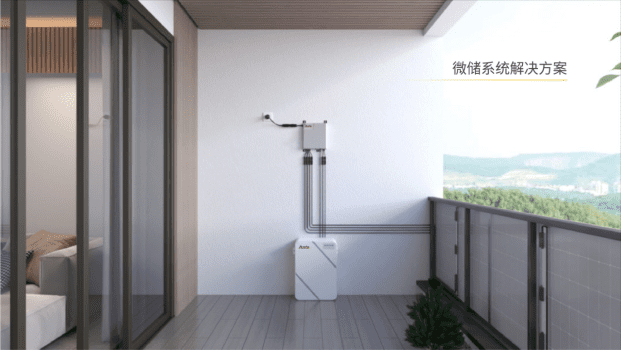 Osda's booth became a popular area at the exhibition. In addition to advanced technology and quality products, their excellent design aesthetics received widespread acclaim. Many visitors who delved deeper into the products and the company look forward to further cooperation with Osda.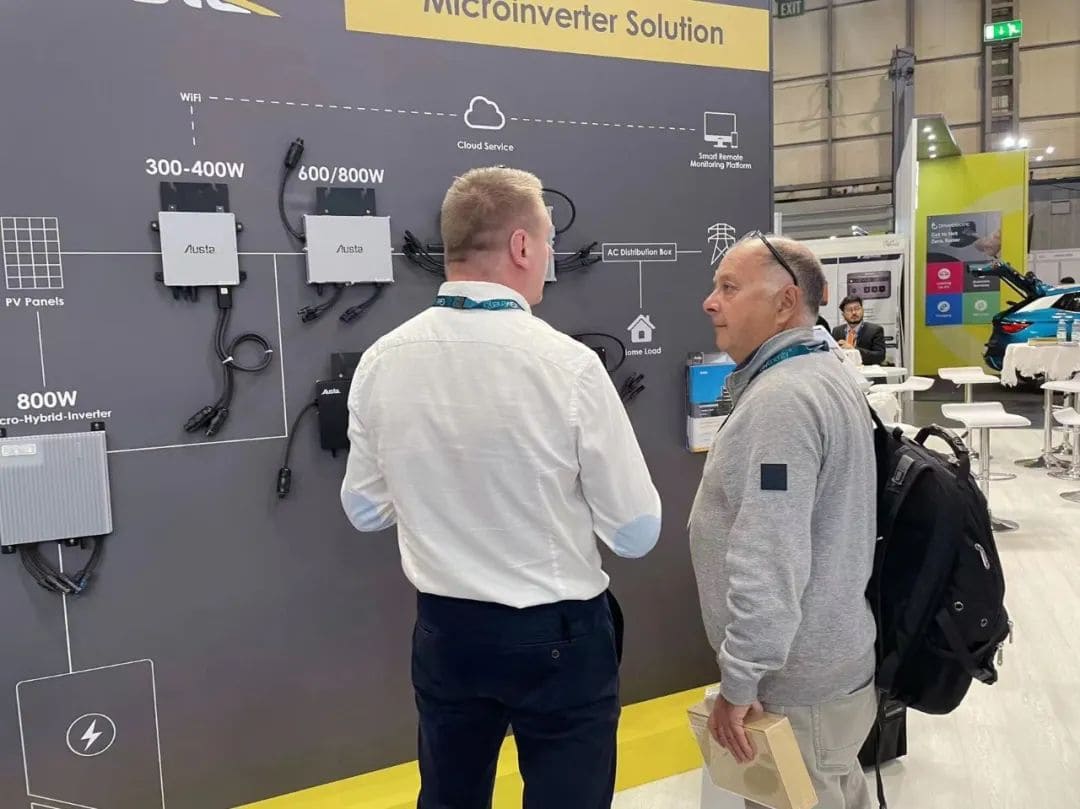 Starting as a trading company in 2009 and growing to become a global smart energy solution provider, Osda has been deeply rooted in the industry for 15 years. Years of steady development have made the company a national high-tech enterprise and a national specialized, refined, and new "small giant" enterprise. Now, Osda has successfully expanded its entire industry chain, from the R&D, production, and sales of photovoltaic cells and modules, energy storage inverters, and PACKs, to solar storage distributed solutions. With full operations across its four major production bases in Ningbo, Linyi, Jiaxing, and Yancheng, the company's annual N-type TOPCon production capacity reaches up to 28GW. This exhibition further solidified Osda's leading position in the photovoltaic field and its continuous passion for technological innovation.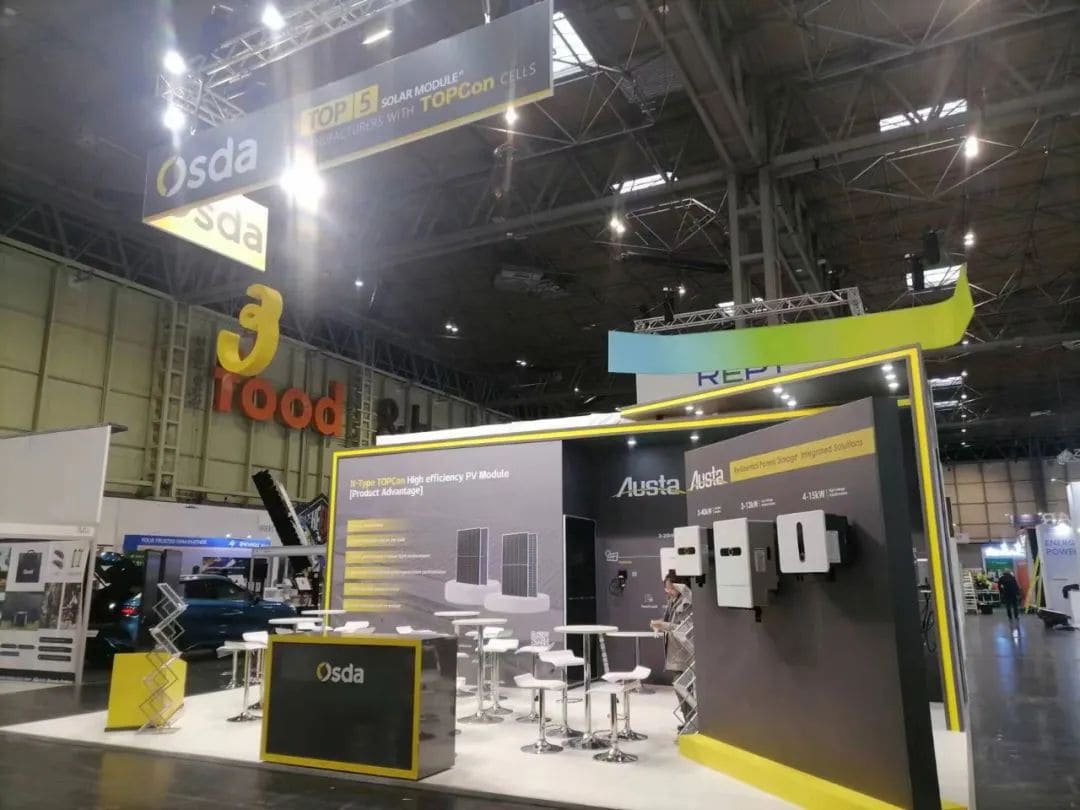 Osda adheres to the values of "customer-centric, dedication-based, continuous improvement, and ongoing innovation", valuing long-term and stable partnerships with customers and partners. Before the close of the exhibition on October 19th, local time, Osda looks forward to your visit and discussion at booth K16.