From September 11th to September 14th, SPI (Solar Power International) was held at the Sands Expo and Convention Center in Las Vegas. SPI, co-hosted by the Smart Electric Power Alliance (SEPA) and the Solar Energy Industries Association (SEIA), is the largest solar photovoltaic exhibition in North America. It stands as a grand occasion for the U.S. solar industry and is one of the most successful and influential international exhibitions, serving as the forefront for companies around the world to tap into the North American market.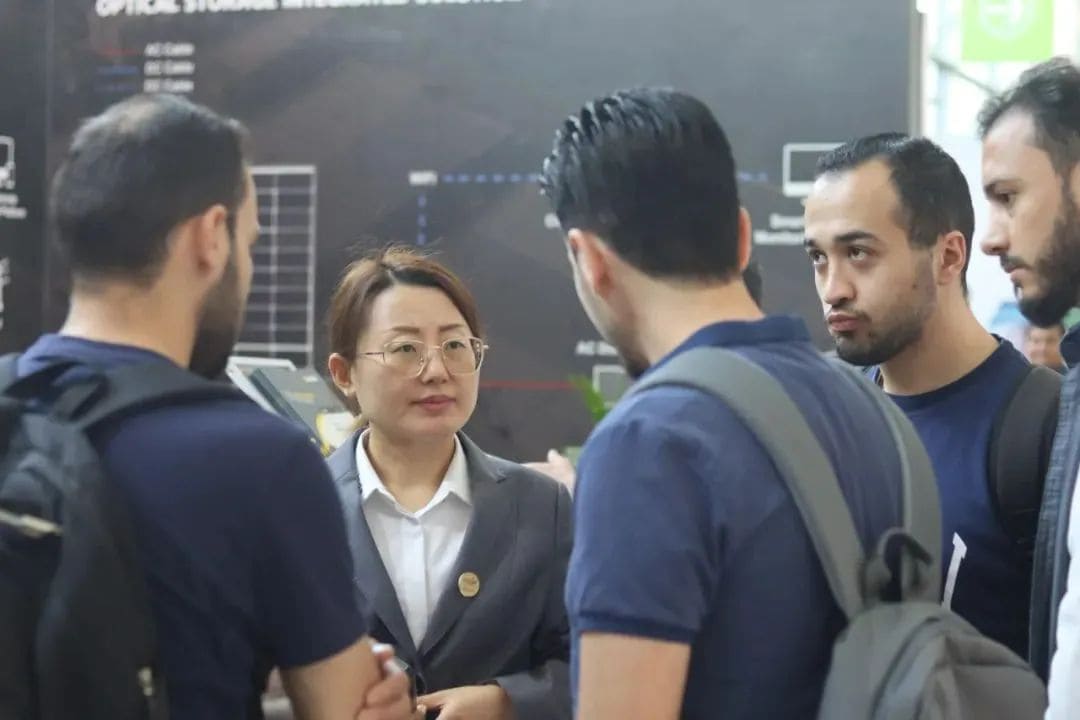 This edition of SPI covers an area of 45,000 square meters, with over 800 enterprises from around the world participating and an estimated 30,000 attendees. Osda showcased its N-type TOPCon high-efficiency photovoltaic products, energy storage inverters, integrated grid-connected and off-grid home energy storage solutions, and comprehensive solutions at Booth No.734.
Osda's N-type TOPCon photovoltaic module, along with Austa's household energy storage comprehensive solution as flagship products of the Osda Group, were the highlights of the exhibition.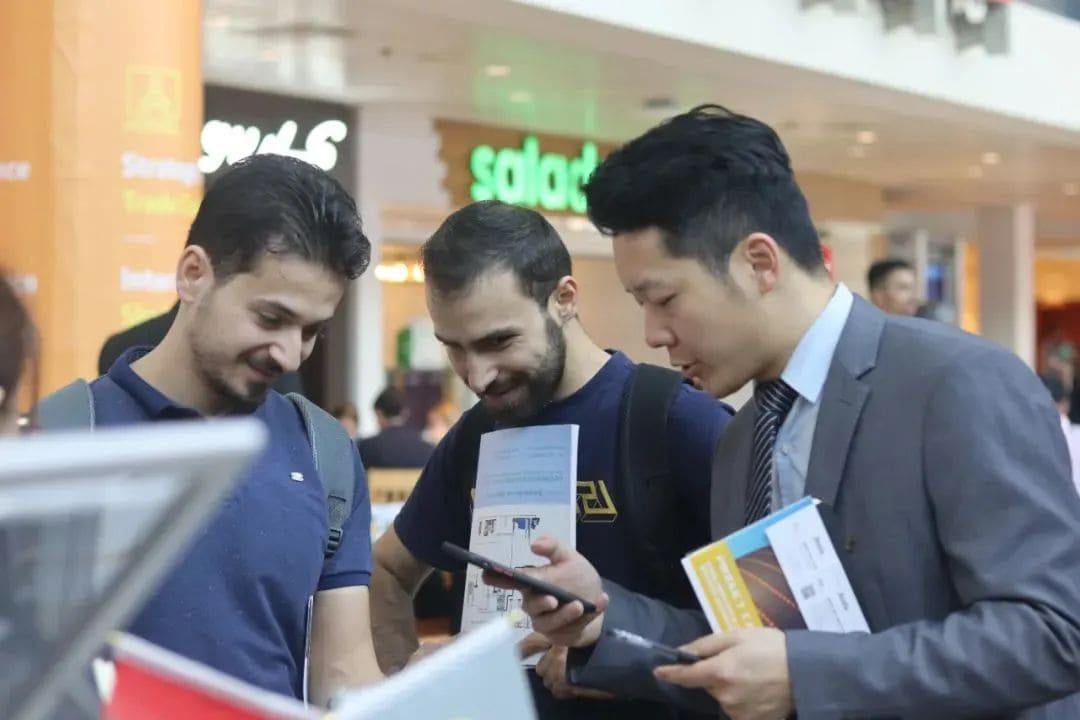 Last year, Osda's N-type TOPCon photovoltaic module went into mass production, achieving a maximum conversion efficiency of 22.54%. With its outstanding photoelectric conversion efficiency, excellent shading loss performance, and a favorable temperature coefficient, it stands out in the industry. Its robust design passed the wind load of 2400Pa and snow load of 5400Pa certifications, and the anti-PID (Potential Induced Degradation) capability compliant with TüV Nord standards ensures its long-term operational stability and durability.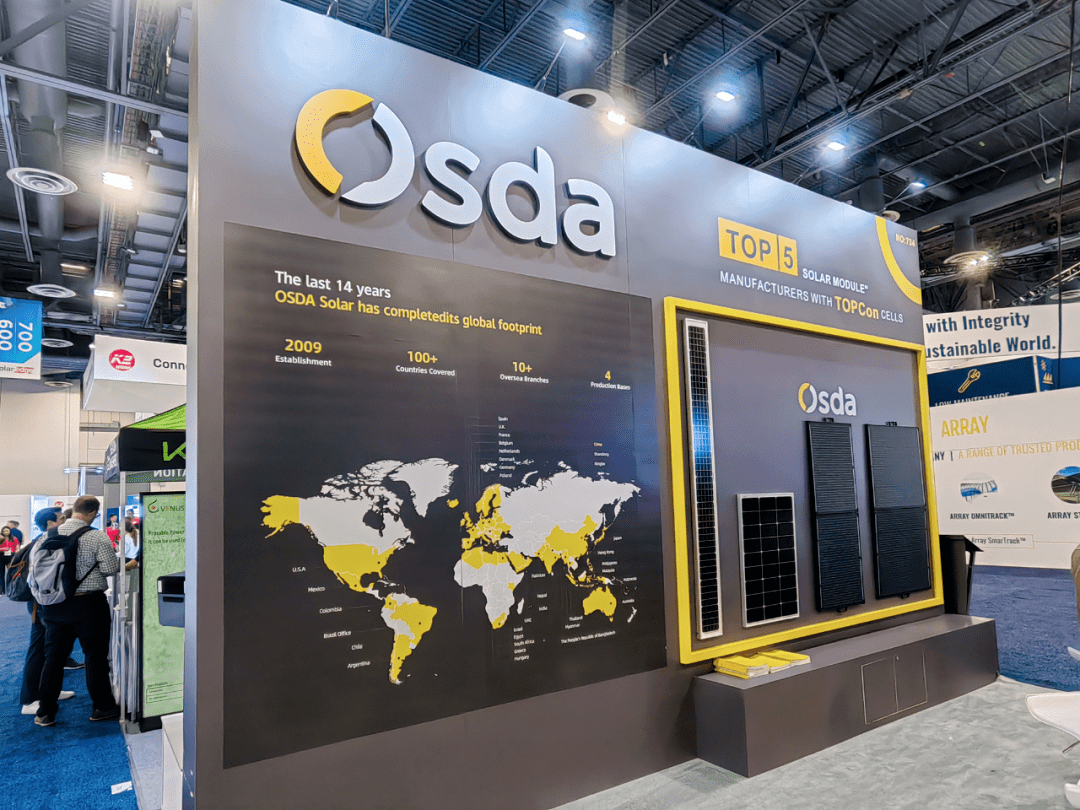 Moreover, the module boasts six major advantages: lower attenuation, superior high-temperature power generation performance, higher bifacial benefits, better low-light performance, lower per-watt sea freight costs, and lower cost of electricity. Its design allows flexibility for various installation scenarios, suitable for both large-scale power plants and precision requirements of household power stations. Osda's N-type TOPCon module assures greater returns and profit margins for customers' investment in the future.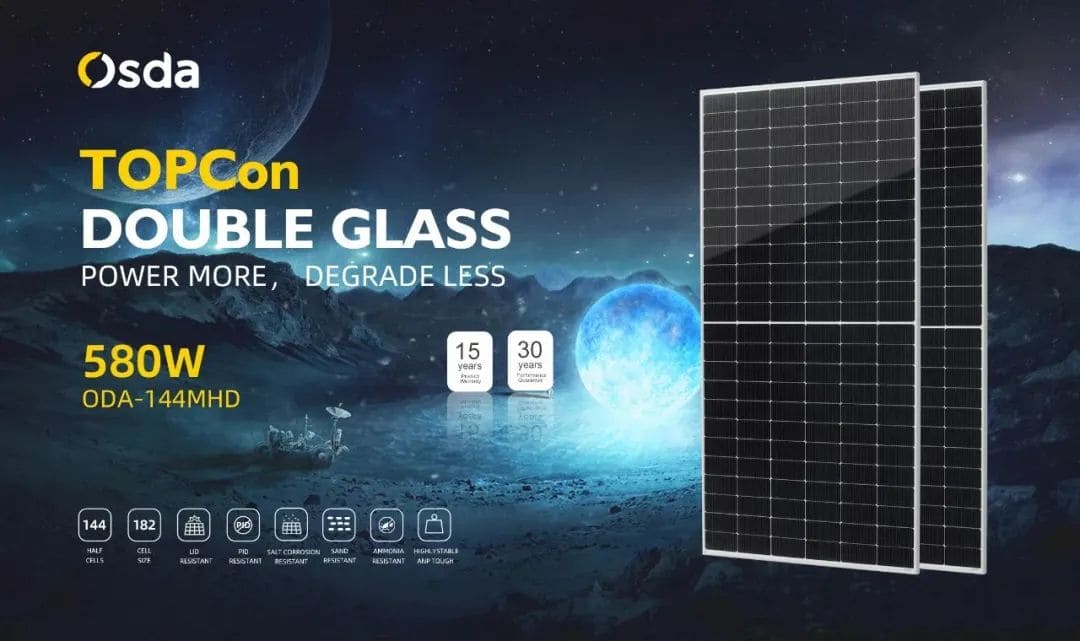 Austa presented a series of leading solutions, encompassing grid-connected and off-grid systems, as well as micro-inverter systems, demonstrating their commitment and strength in offering one-stop green energy services. Their flagship home energy storage solution integrates energy storage inverters, batteries, and charging piles, embedded with a BMS battery control unit and an EMS energy dispatching unit. It not only supports photovoltaic power generation self-sufficiency but also provides emergency power to critical equipment during power outages, creating a small-scale photovoltaic storage microgrid. Users can monitor system operations, access data, and remotely configure and update firmware through cloud functionality and mobile applications, offering a perfect zero-carbon experience.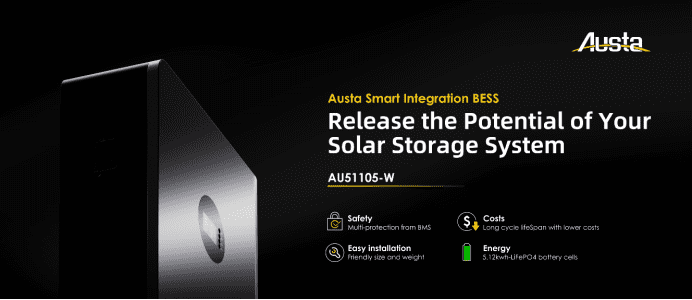 At the 2023 U.S. Solar Power International, Austa reaffirmed their commitment and innovation in the green energy domain. Upholding the mission of allowing countless households to share in green energy, they continuously optimize and iterate their products, launching a brand-new battery module solution combined with "core heart" technology and a novel APP platform. This platform excels in aesthetics, utilization, conversion rate, stability, intelligence, and safety, meeting users' all-around needs and showcasing the Osda Group's profound understanding and vision for sustainable energy.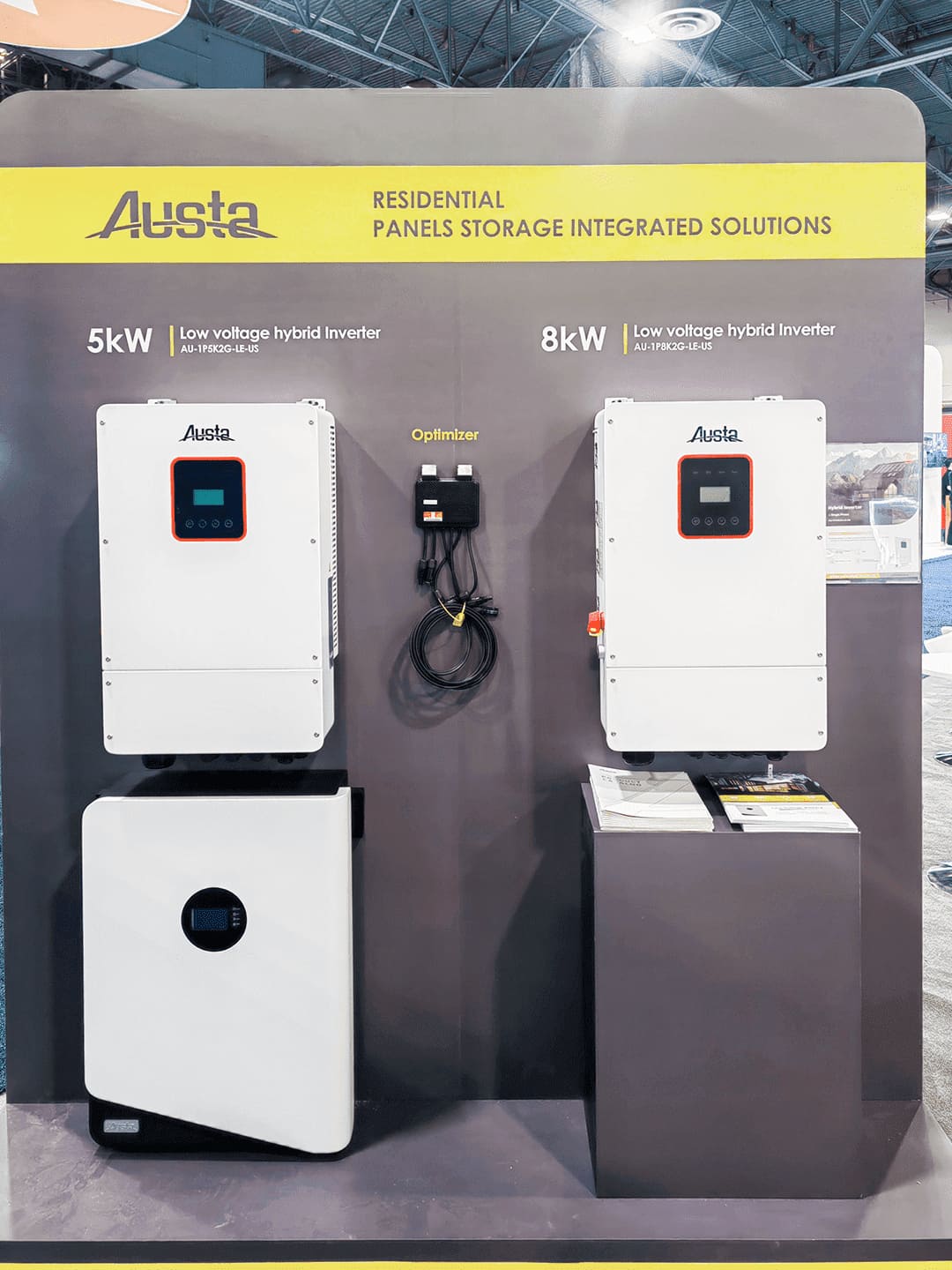 Osda, a global smart energy solution provider, is a national-level high-tech enterprise that integrates the R&D, production, and sales of solar cells, photovoltaic modules, and integrated energy storage systems. Its products have passed multiple international certifications such as TÜV, MCS, CEC, IEC, ISO, CE, and CQC. They are committed to offering customers holistic solutions and one-stop services, from consultation, site surveying, design, construction, financing to intelligent operation. Once all their four major bases in China are operational, Osda will have an annual production capacity of 28GW for N-type TOPCon modules.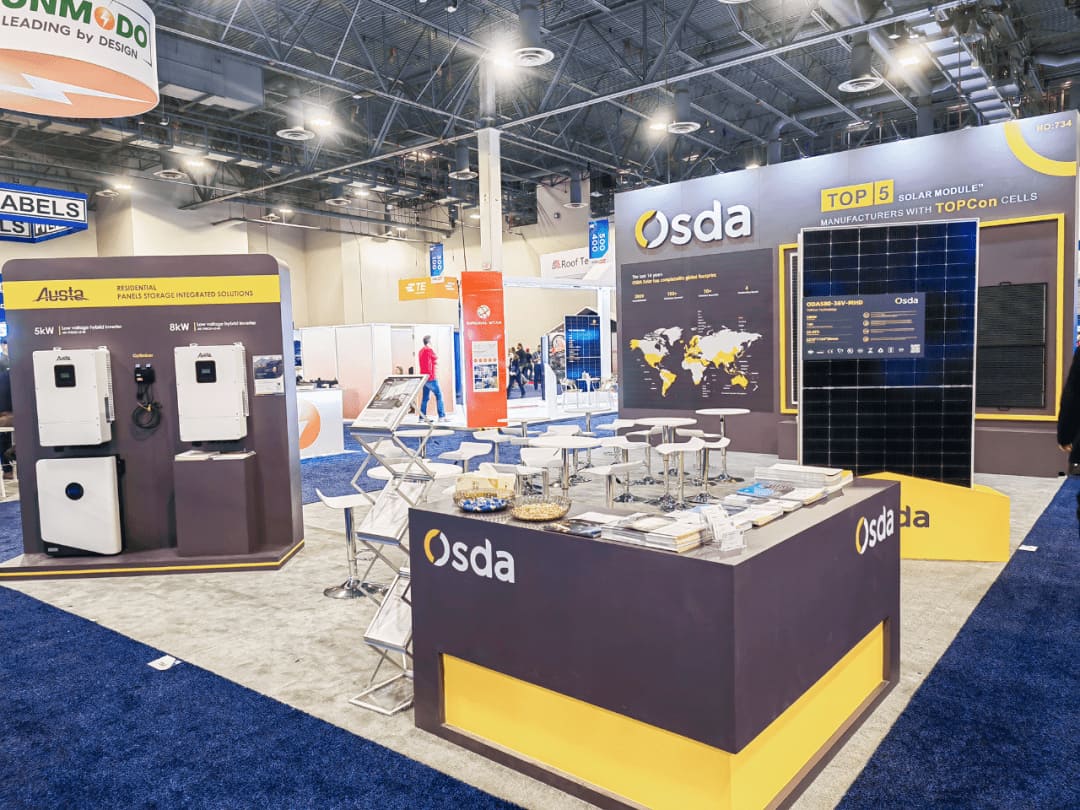 The 2023 U.S. Solar Power International (SPI) will conclude on September 14th. Osda cordially invites you to visit us at Booth No.734 for discussions and consultations!