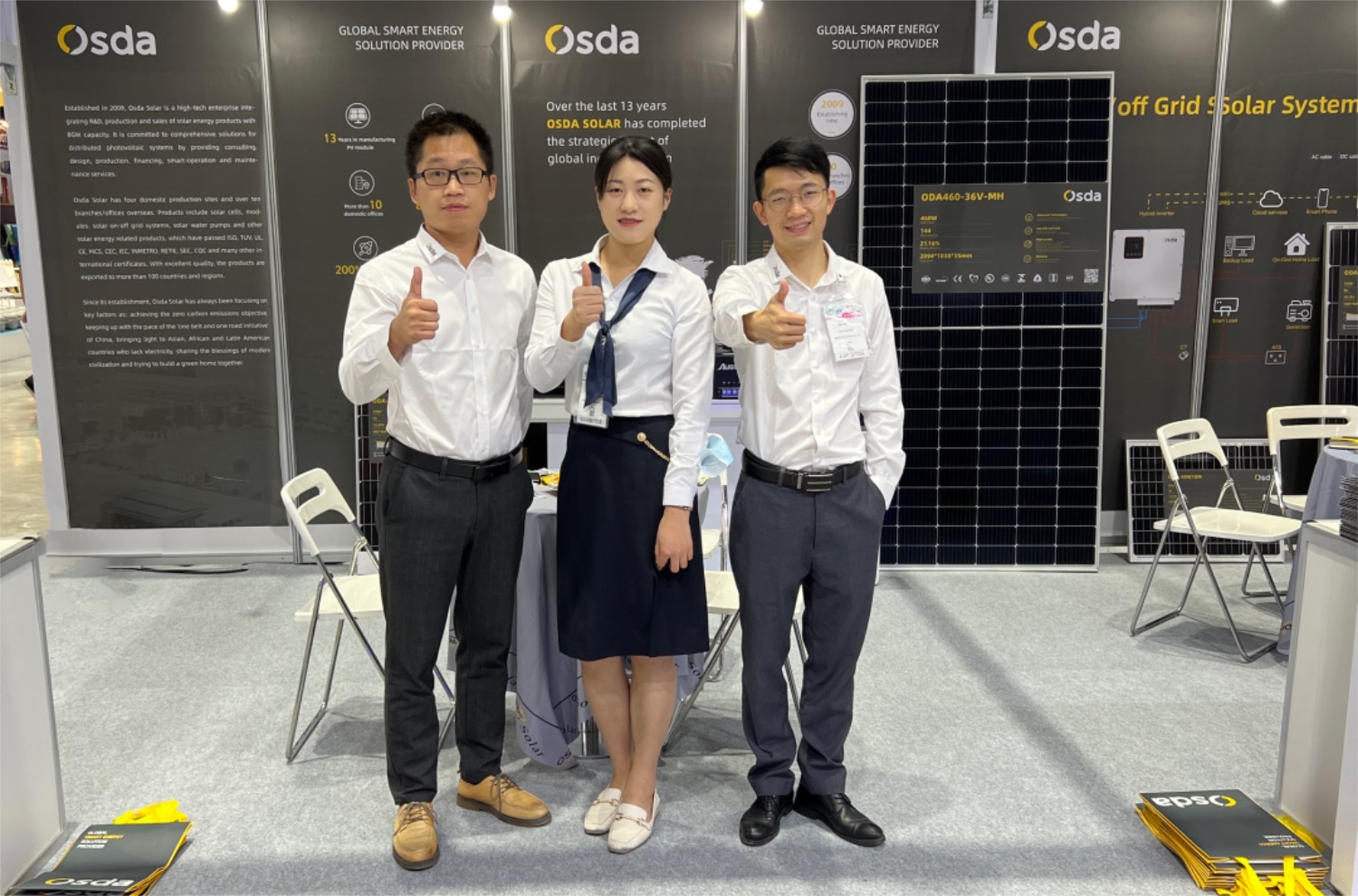 From Sept. 14th to Sept. 16th, 2022, the 2022 ASEAN Sustainable Energy Week will be held in Bangkok.Ningbo Osda Solar Co., Ltd., its brand Osda, made a stunning appearance with the latest N-type TOPCon double-glass high-efficiency photovoltaic modules, energy storage inverters, household solar + storage integrated off-grid systems and overall solutions.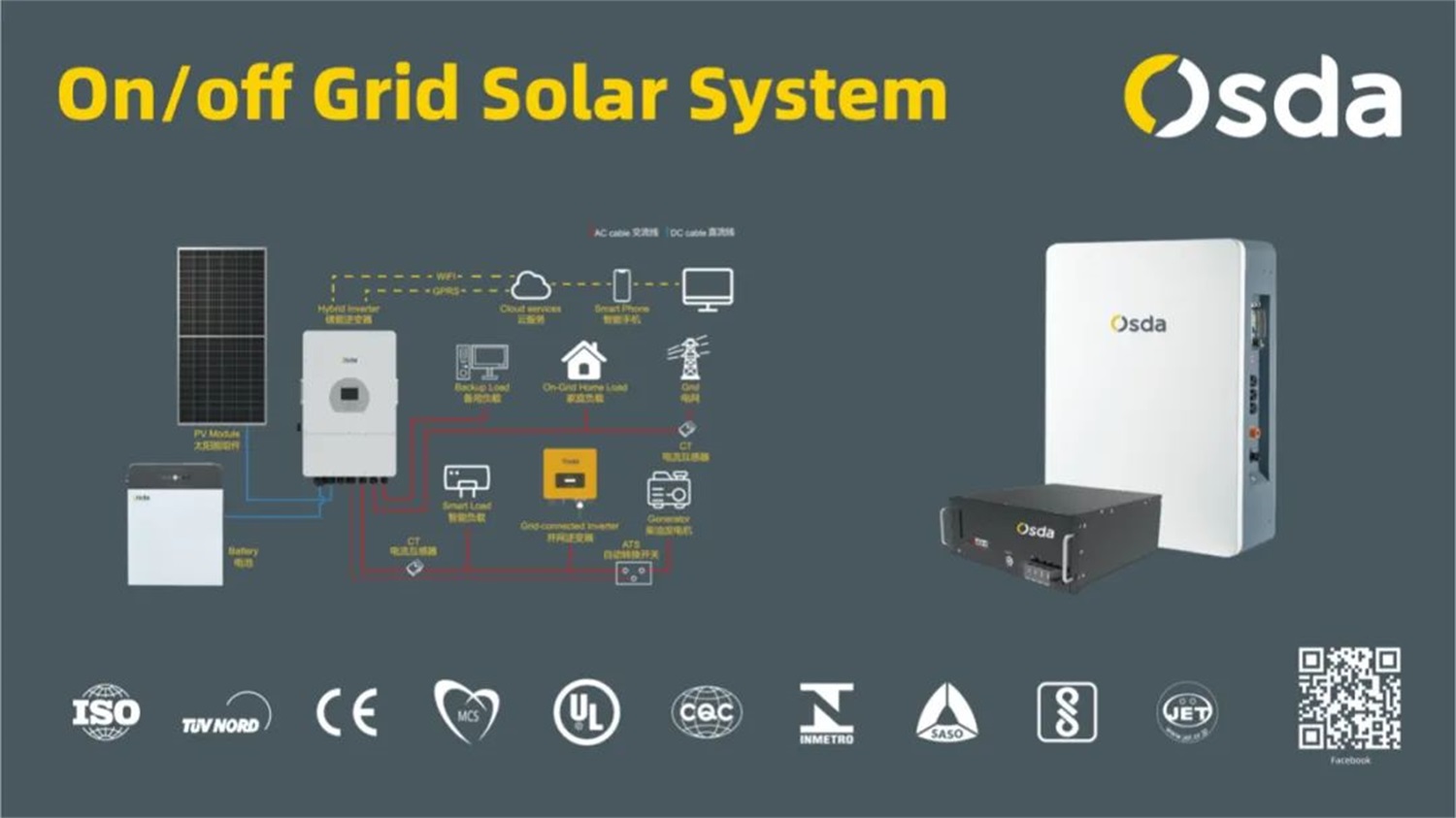 ASEAN Sustainable Energy Week is one of the most influential industry benchmarking professional exhibitions in Southeast Asia. The theme of this year's Renewable Energy Week focuses on "promoting the transformation of energy to carbon neutrality and realizing a sustainable future", seeking new opportunities for the development of the photovoltaic industry under "carbon neutrality", and providing a broad exchange and cooperation platform for practitioners in Southeast Asia and even around the world.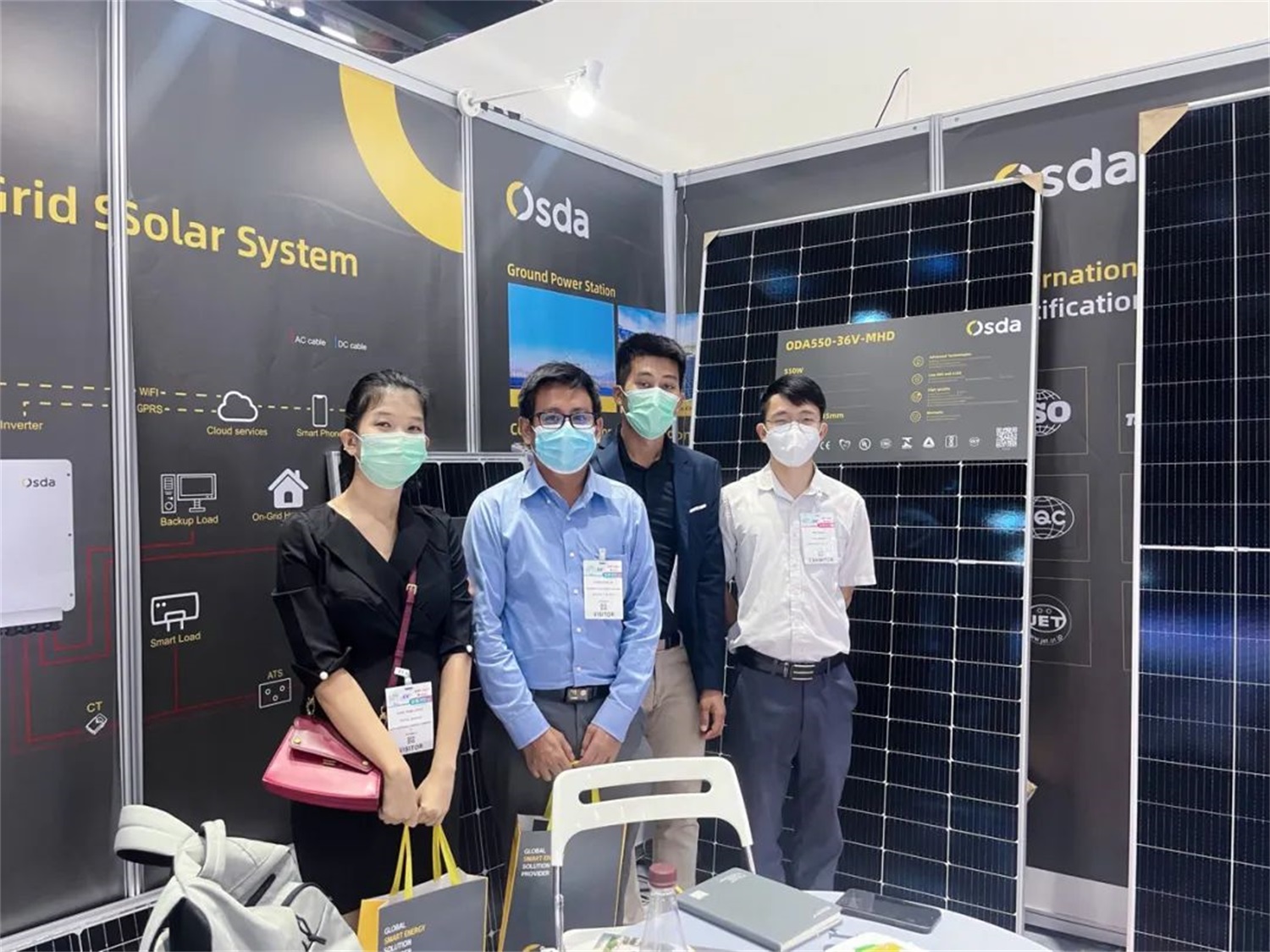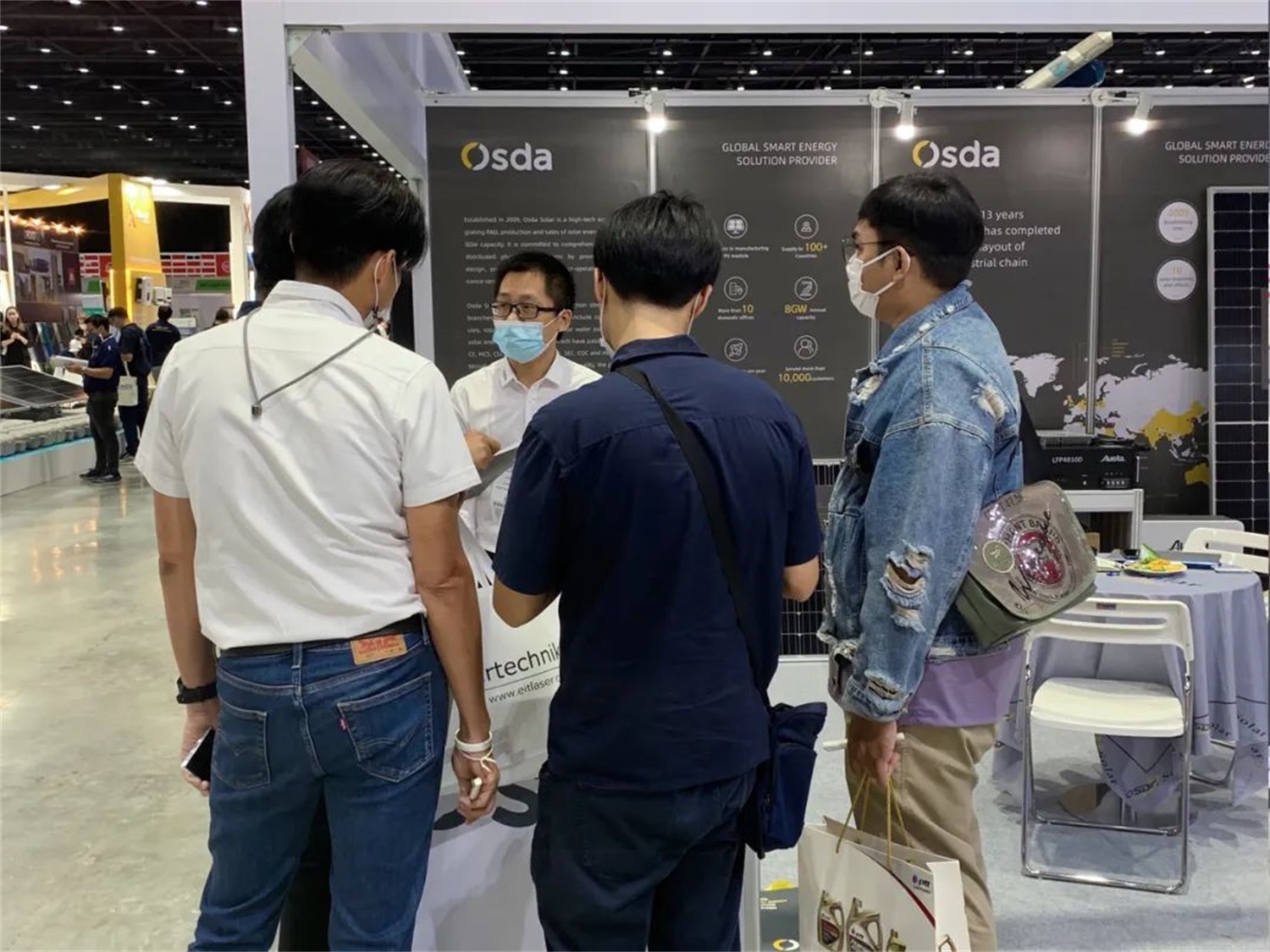 With the support of the Thai government, this exhibition brought together nearly 200 solar photovoltaic industry exhibitors, with over 20,000 exhibitors, fully demonstrating the popularity of the Southeast Asian market and unlimited future development potential. The Osda booth consulted customers continuously and showed great interest in the on-site exhibits.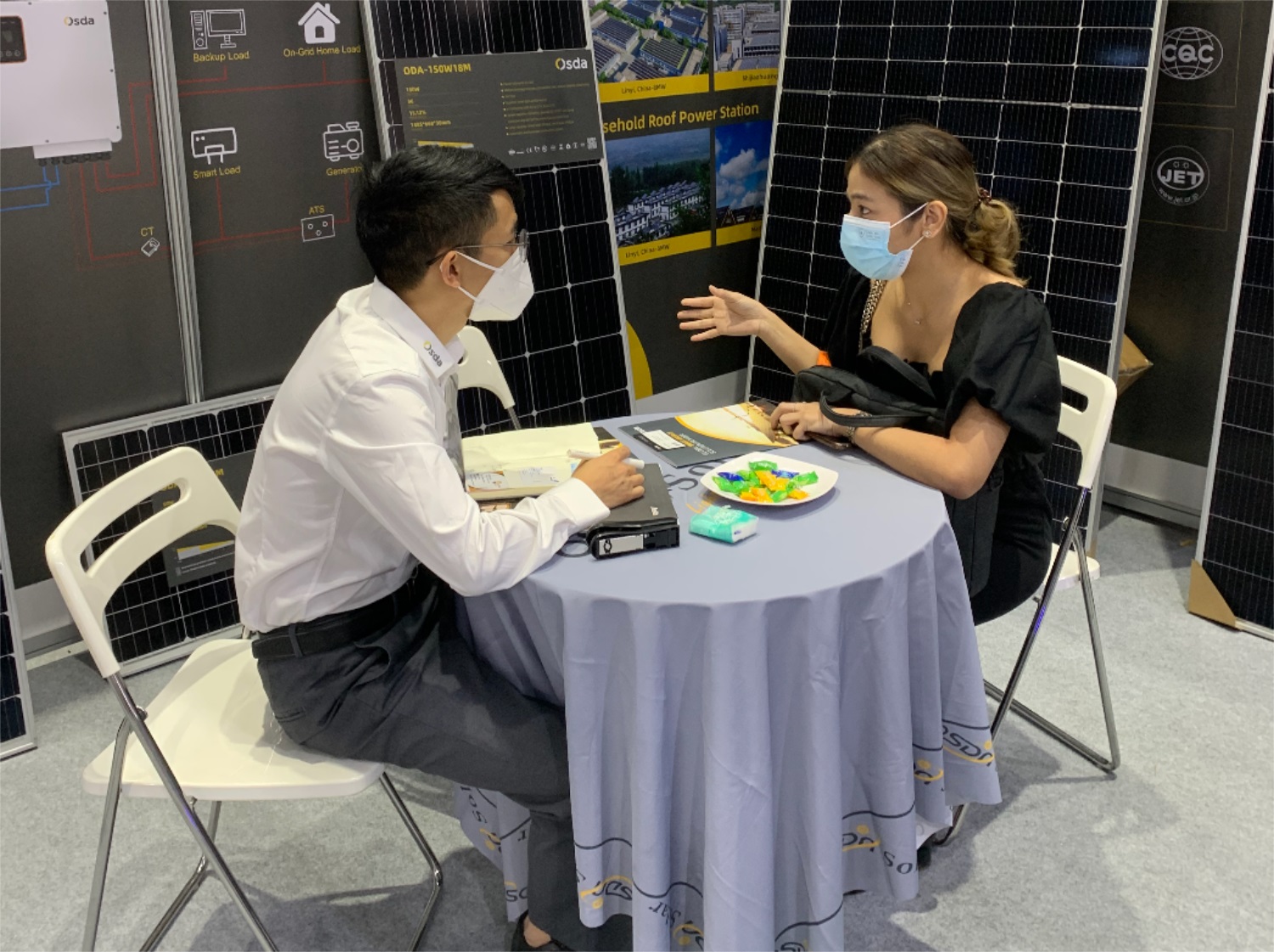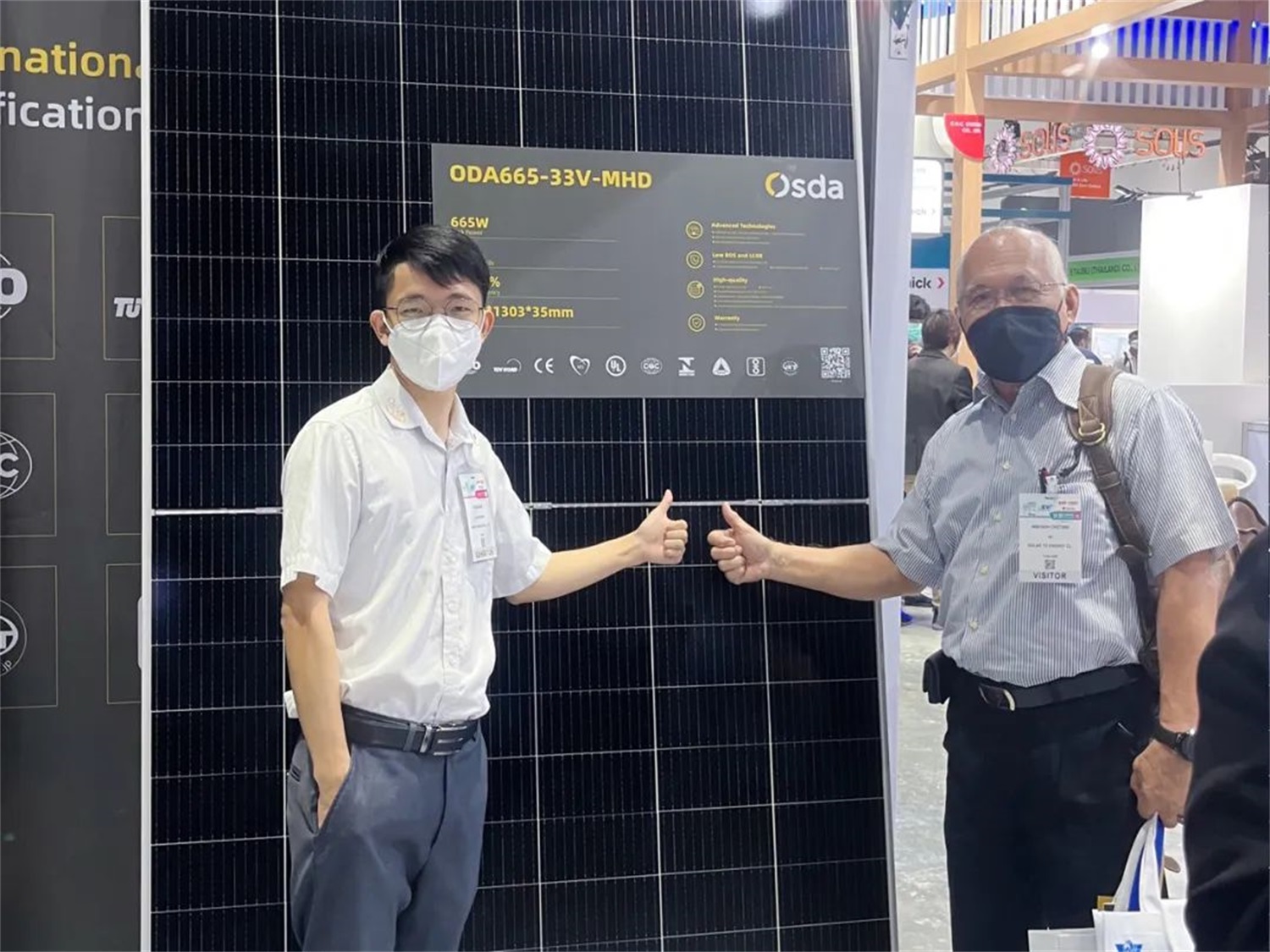 At the exhibition site,Osda's mainstream panel-type 550W (ODA550-36V-MHD) photovoltaic double-glass modules in the Southeast Asian market attracted wide attention. The product applies a new circuit design, which significantly reduces the internal current loss, double-sided power generation increases the overall power generation, innovative non-destructive cutting technology reduces the risk of cracking, and the anti-PID performance has passed the TUV North German industry standard. Local customers bring convenience to life while creating more efficient income.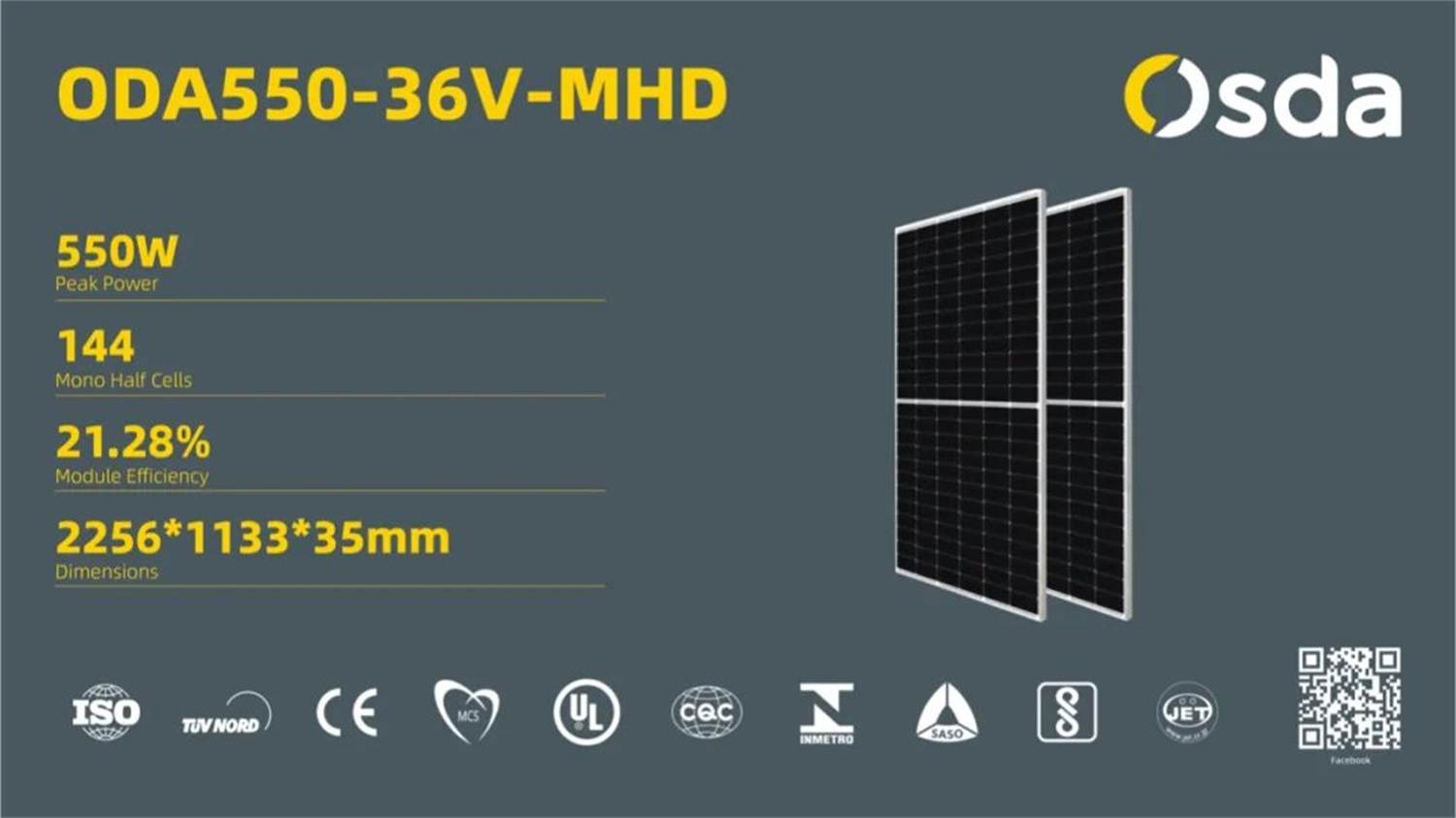 Osda's 665W (ODA660-33V-MHD) high-efficiency double-glass modules also became a highlight of the scene. The product uses a multi-busbar (MBB) half-cut unit, which not only improves the conversion rate and power generation, but also has an excellent load capacity that can carry 5400Pa snow load and 2400Pa wind load. 12-year product technology and 30-year linear power output warranty, It can effectively reduce the BOS cost of the system, achieve a lower cost of electricity, and improve the project rate of return.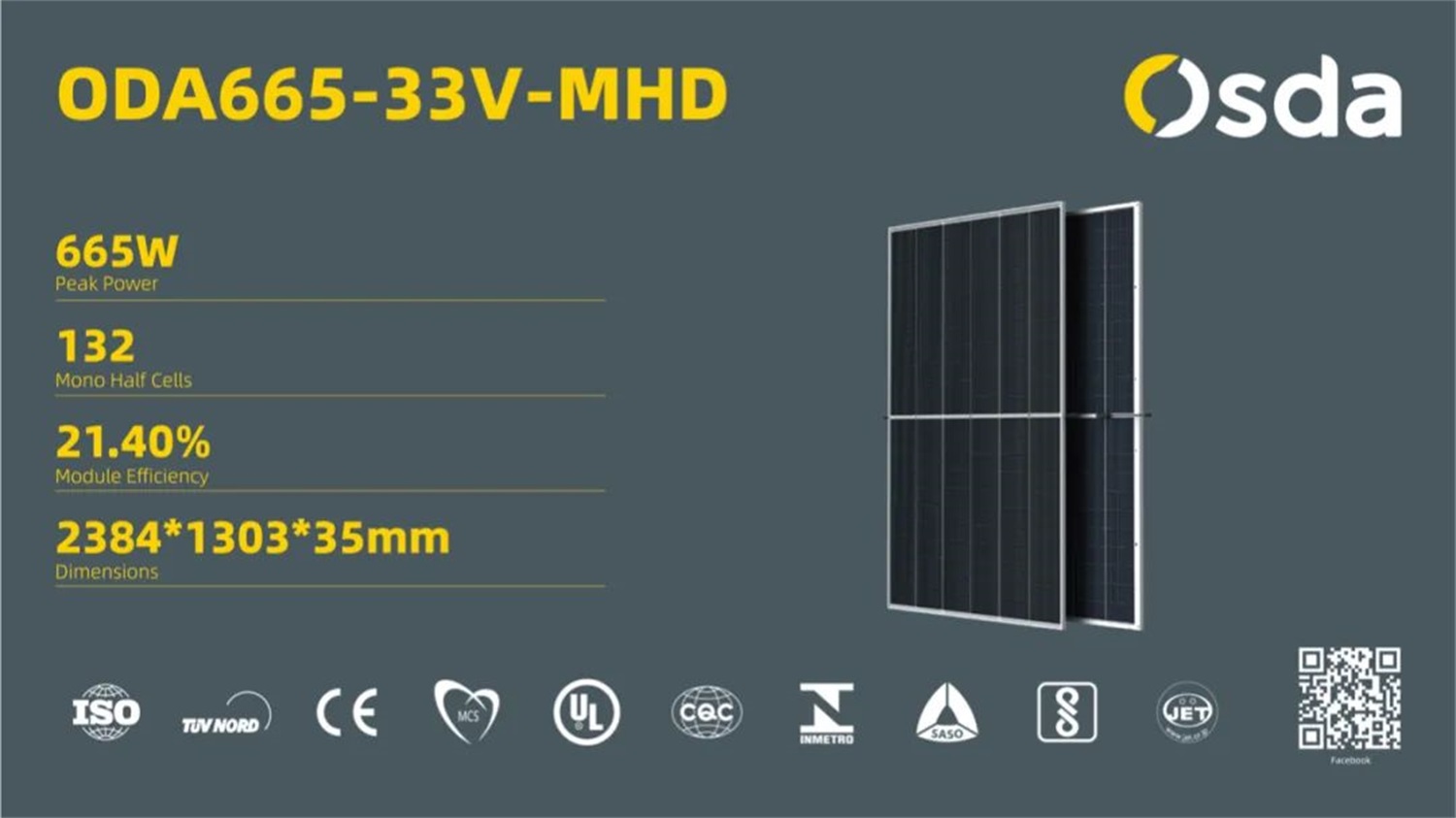 At this exhibition,Osda's latest N-type TOPCon technology modules also appeared at the booth. As the current mainstream technology development trend, the first piece of Osda's new series of modules based on the N-type TOPCon technology route has been successfully rolled off the production line in August, and the highest conversion efficiency of the cells has reached 24.5%. With higher bifacial ratio, full-cycle power generation, and lower attenuation process, N-type TOPCon high-efficiency photovoltaic modules will bring Southeast Asian customers a more feasible way of implementing low-carbon development goals.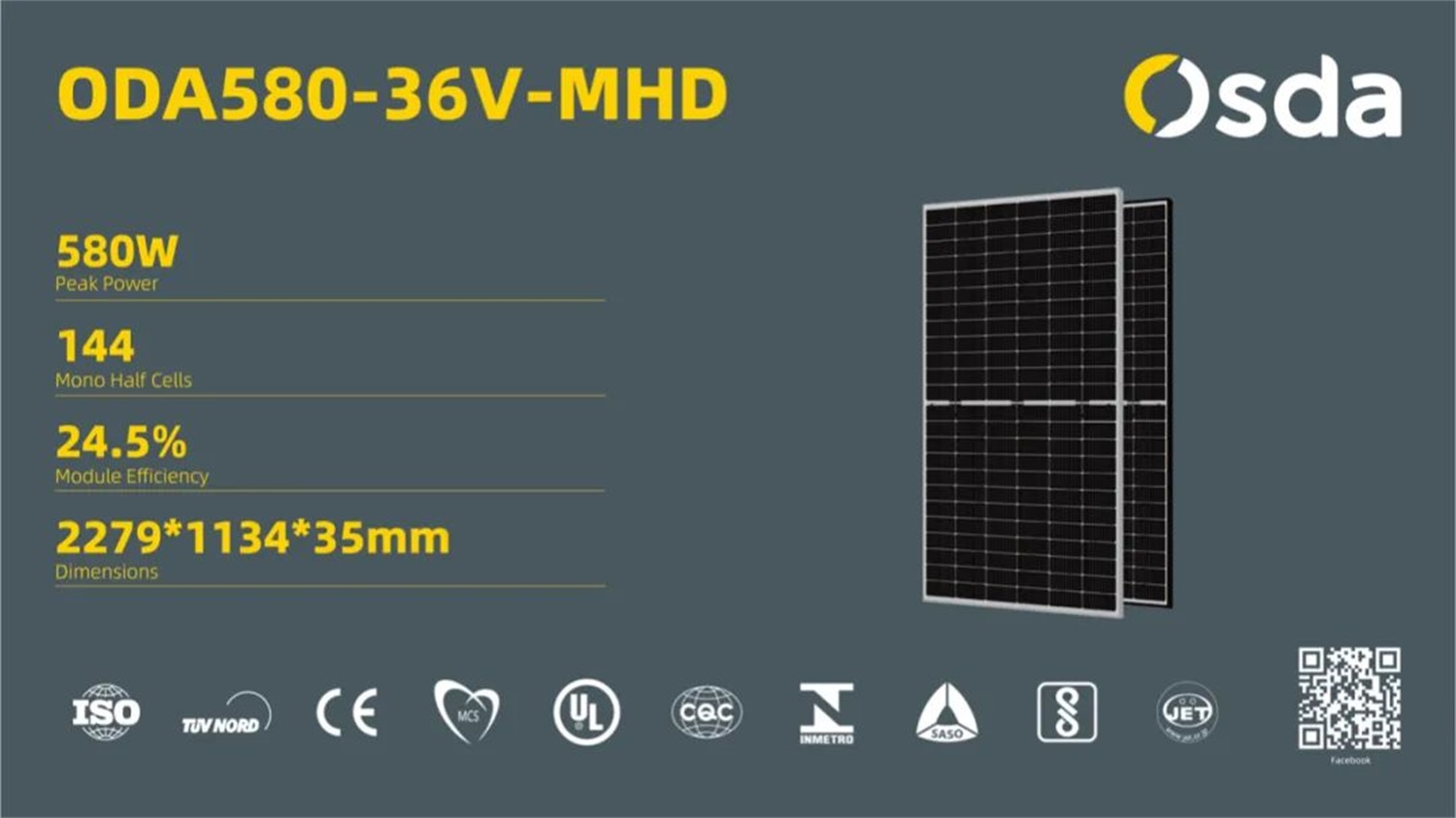 Thailand has a tropical monsoon climate with sufficient light resources. The annual radiation amount reaches 1800kW·h/m², and the whole-day radiation amount in more than half of the regions can reach 5.00–5.28kW·h/m², which is very suitable for the development of the photovoltaic industry. Against the background of increasingly severe global problems such as energy shortage and abnormal climate, photovoltaic power generation has become one of the key projects in Thailand's renewable energy market. In 2021, Thailand's photovoltaic installed capacity will rapidly increase to 3,783MW, with a year-on-year growth of 26.8% compared with 2020.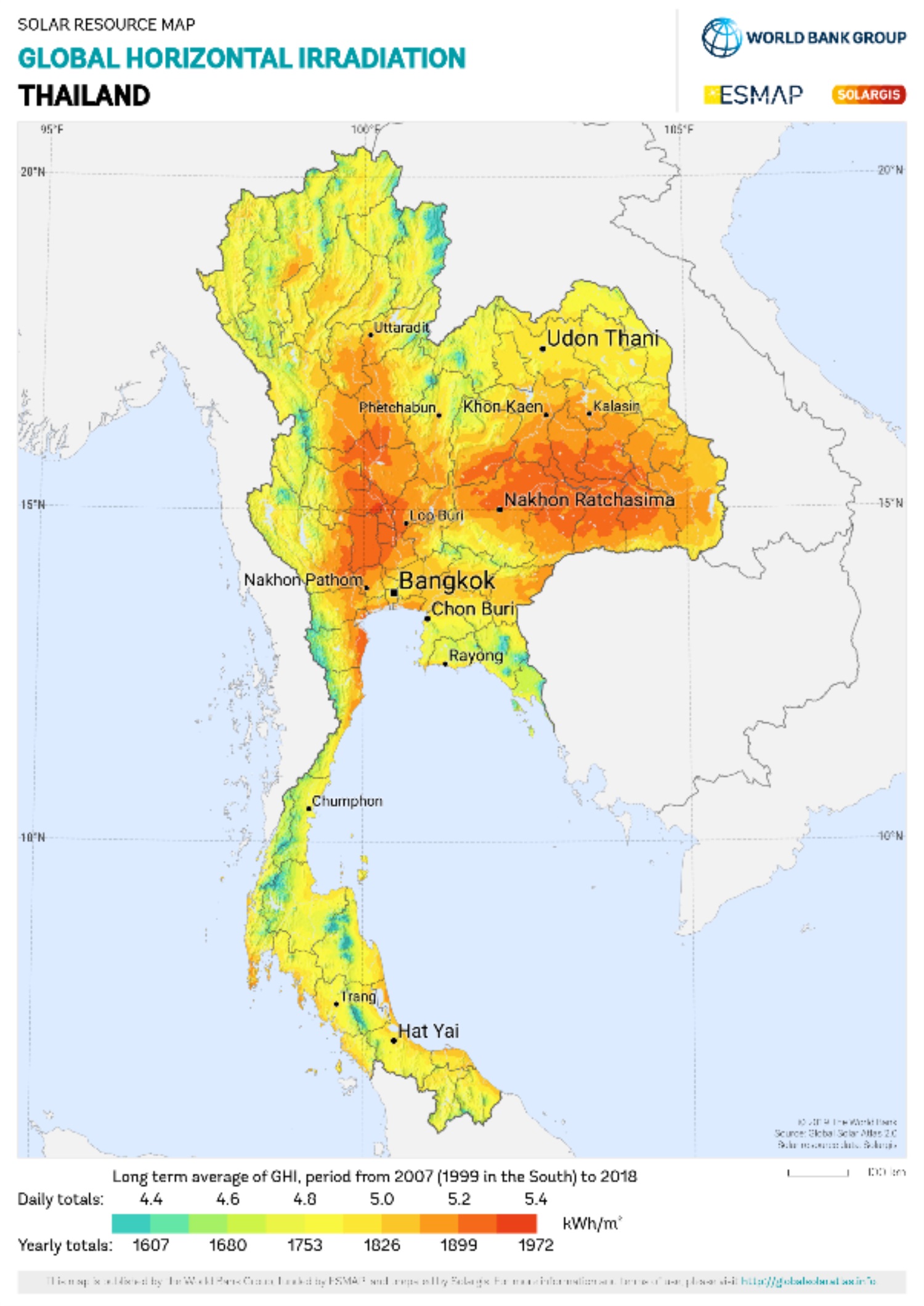 At present, Thailand's electricity market is in the process of transformation from "fossil fuel-based" to "diversified zero-carbon energy system". According to Thailand's National Power Development Plan (PDP), it is expected that by 2035, Thailand's photovoltaic installed capacity will exceed 15.6GW. Regarding the future development prospects of the Thai market, while maintaining optimistic expectations,Osda will continue to deepen its efforts to further enhance its brand influence and product market share in the Southeast Asian photovoltaic market.
Green and low carbon is the future of all mankind.Osda Solar is committed to becoming the global leading provider of smart energy solutions. At present, its brand Osda has established overseas branches in more than 10 countries and regions, including the Netherlands, Germany, the United States, India, Bangladesh, Myanmar, and Pakistan, and its business covers nearly 100 countries and regions around the world. In the future, Osda Solar will continue to provide high-quality smart energy solutions to the world, practice the concept of green and sustainable development, and join hands in a low-carbon future.